Dagano Cheese
Price: $6.95/lb
An MSU original -- inspired by Edam and Gouda cheeses.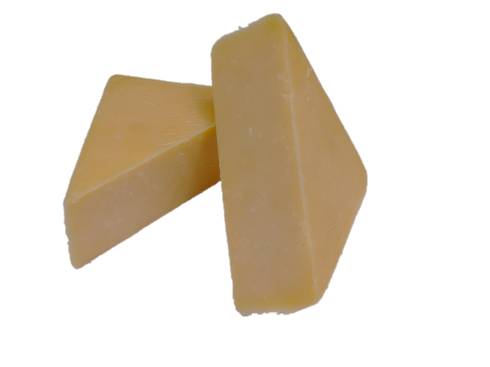 Dagano is a truly original creation of the MSU Dairy. Inpsired by the Dutch cheeses Gouda and Edam, Dagano is a brined, semi-hard cheese with a smooth elastic body and satisfyingly mild flavor. Like a Swiss cheese, holes (or what cheese makers call "eyes") form while aging and contribute to Dagano's unique aesthetic. This is a young cheese - sold after just eight weeks of aging.
Only MSU's Cheddars top Dagano cheese sales!