SPDC Industry Seminar Series
The SPDC Industry Seminar Series consists of lectures and presentations by invited speakers who are industry leaders in the built environment profession. These seminars will take place twice a semester and will be followed by a reception and informal get together with SPDC students. Series topics include the latest developments and innovations in the field, along with success stories from the speakers. Many of the speakers will be alumni of the SPDC constituent programs: Construction Management, Interior Design, Landscape Architecture and Urban & Regional Planning.
Questions about the series may be sent to Heidi Macwan at charron@anr.msu.edu or call (517) 353-4454.
Facilitator of the Series

Joseph Maguire, President and CEO of Wolverine Development Corporation.





Series Speakers:
2018
Transformational Developments – The Story of East Lansing's City Center District
Speakers: Mark Bell, CEO and co-Founder, Harbor Bay Real Estate Advisors, with James Litwin, Vice President of Construction.
Date: Friday, April 20, 2018.
Time: 4-5 p.m. lecture with reception following.
Location: Room 300, Human Ecology Building.
View Bell Seminar Flyer View Bell Seminar Announcement
2017
Challenges and Opportunities Ahead For Single-Family and Multi-Family Builders
Speaker: Alan Scott, President and Owner of Alan F Scott, Inc., and Former Co-Founder and Managing Member of the NRP Group.
Date: Tuesday, April 18, 2017.
View Scott Seminar Announcement View Seminar Summary
2016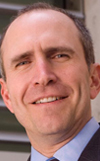 Downtown Grand Rapids Revitalization
Speaker: Samuel Cummings, Principal and Managing Partner for CWD Real Estate Investment.
Date: Thursday, Nov. 3, 2016.
View Cummings Seminar Announcement View Cummings Seminar Summary
MSU, Urban Planning and Cities: A Career Prospective
Speaker: Scott Adams, deputy city manager of the City of Las Vegas.
Date: Thursday, Oct. 6, 2016.
View Adams Seminar Announcement View Adams Seminar Summary


Re-imagining the Building Process and Building Experience
Speaker: Douglas Maibach, chairman of Barton Malow Enterprises, and executive vice president of Barton Malow Company.
Date: Thursday, March 24, 2016.
View Maibach Seminar Announcement View Maibach Seminar Summary

2015
The World Trade Center More than Just a Redevelopment
Speaker: Peter Riguardi, president of JLL's New York Tri-state region.
Date: Thursday, Nov. 5, 2015.
View Riguardi Seminar Announcement Download Riguardi Presentation View Riguardi Seminar Summary
Reusing Commercial Sites: A Case Study
Speaker: Joseph Maguire, President and CEO of Wolverine Development Corporation, and President of the Society of Environmentally Responsible facilities.
Date: Thursday, Sept. 24, 2015.
View Maguire Seminar Announcement View Maguire Seminar Summary
Mixed-Use Case Study: East End Midland
Speaker: Pat Gillespie, Chief Visionary, Founder and President, Gillespie Group.
Date: Friday, April 24, 2015.
View Gillespie Seminar Announcement View Gillespie Seminar Summary



2014
Homebuilding in Michigan: Surviving the Cycles
Speakers: Robert and Karen Schroeder, Co-Owners of Mayberry Homes, and President and Vice President, respectively.
Date: Wednesday, Nov. 19, 2014.
View Schroeder Seminar Announcement View Schroeder Seminar Summary
The Christman Company: 120 Years of Innovation
Speaker: Jay Smith, LEED AP, Executive Vice President of Construction Operations and Corporate Safety Officer, The Christman Company.
Date: Thursday, March 27, 2014.
View Smith Seminar Announcement View Smith Seminar Summary

2013
Real Estate Development and Construction: Journey from Boji Tower to Present
Speaker: Ron Boji, President of The Boji Group.
Date: Thursday, November 7, 2013.
View Boji Seminar News Release View Boji Seminar Summary