Safety in Structural Steel Fabricator and Supply Company Warehousing Activities Training Program

The Safety in Structural Steel Fabrication and Supply Company Warehousing Activity Training Program addresses warehouse hazards training for structural steel fabrication and steel service center workers. Target audience includes small businesses and limited English proficiency workers. Training topics address prevention of musculoskeletal disorders, material handling, respiratory protection, electrical safety and hazard communication. Training materials address both English and Spanish speaking workers.
This training material was produced under grant number SH-26316-SH4 from the Occupational Safety and Health Administration (OSHA), U.S. Department of Labor. It does not necessarily reflect the views or policies of the U.S. Department of Labor, nor does mention of trades names, commercial products or organizations imply endorsement by the U.S. Government
For questions about this training program, contact: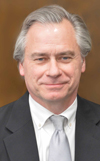 Tim Mrozowski, AIA, LEED ® AP
Professor, Construction Management Program
School of Planning, Design and Construction
mrozowsk@msu.edu
Michigan State University
Human Ecology Building,
552 W. Circle Drive, Room 101
East Lansing, Michigan 48824
Banner photos courtesy of the School of Planning, Design and Construction (left and center); and CIANBRO Fabrication & Coating Corporation (right).