Become a Mentor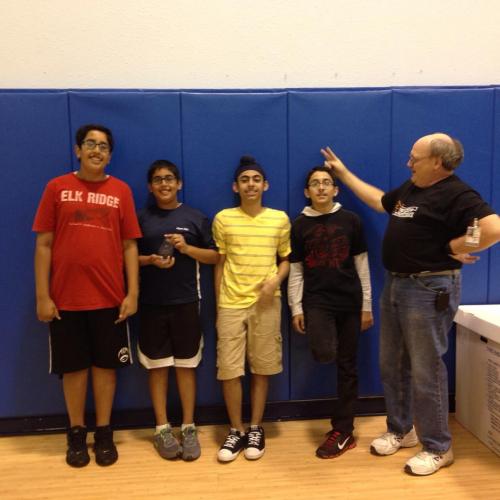 Mentoring is a great way to make a difference and help pass on life skills to the next generation of young leaders and out-of-the-box thinkers! The intentional mentoring model of 4-H Tech Wizards combines STEAM (science, technology, engineering, art and math) exploration and life skill enhancement with the positive developmental outcomes of mentoring.
Youth in mentoring relationships worry less after being matched with a mentor, are less nervous in new situations and show increased self-esteem after being matched with a mentor. Mentees in the 4-H Tech Wizards program report these same benefits, indicating their mentoring relationships provide them with a sense of support, open communication and mutual respect.
Mentors in the 4-H Tech Wizards program are matched to a group of up to four youth mentees. These matches meet on a weekly basis during the school year at one of the program sites for two hours at a time. At these meetings, match groups work on STEAM projects supplied by the Tech Wizards staff. In addition to the on-site activities, match group have the opportunity to attend field trips and events, work on fun projects and learn from each other.
Mentors from all backgrounds are welcome and needed. Though volunteers with a STEAM interest are encouraged to participate, expertise in a STEAM field is not required - all you need is a commitment to making a difference! Professional MSUExtension mentoring staff will provide all the guidance, support, training and resources needed for working with mentees.
Have additional questions about what it takes to be a mentor or want to get started today? Send us an email at michigan4htechwizards@anr.msu.edu.