StoryWalk-Little Boo
StoryWalk is a program that we offer in conjunction with Capital Area District Libraries.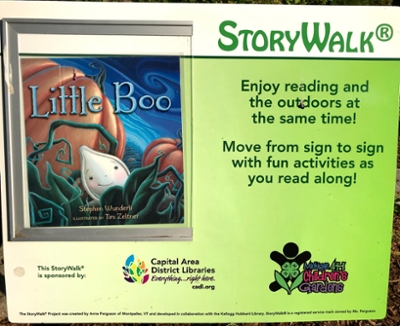 StoryWalk® encourages families to enjoy reading and the outdoors by posting a children's book - a page or two at a time - at intervals in a park, hiking trail or other outdoor site. StoryWalk includes activities like talking, reading, writing, singing and playing to help your child develop important early literacy skills.
Check out our StoryWalk book - Little Boo HERE and then read it again when you visit the 4-H Children's Garden!