Alumni Panelists
Alumnae Panel
Alexis Hermiz
MSU College of Agriculture and Natural Resources alumna (BS 2015, Environmental Studies and AgriScience)
Diversity, Equity and Inclusion Officer, Michigan Department of Natural Resources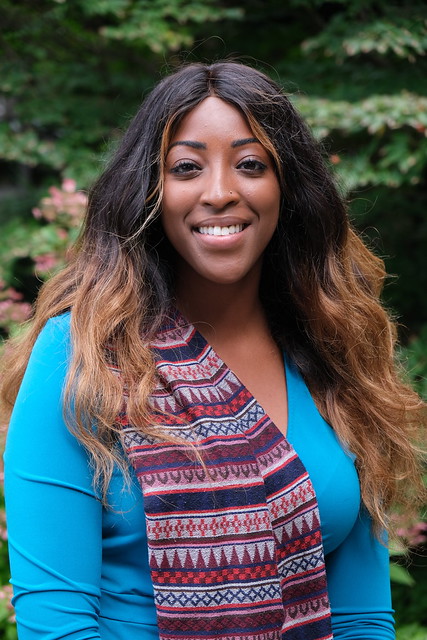 Alexis Hermiz serves as the Michigan Department of Natural Resources (DNR) Diversity, Equity and Inclusion Officer. She coordinates equity and inclusion work within the DNR's user base and work force and serves as an internal resource for department leadership on Diversity, Equity, Inclusion and Justice. Through her role as an Equity and Inclusion Officer, she develops strategies to educate employees on the governor's executive directives 2019-09 and 2019-10 and other applicable rules regulations and directives and receives complaints about any noncompliance related to them. Alexis also serves as the Department Liaison for the Michigan Women's Commission, Civil Service Commission and Department of Civil Right on matters involving equity and inclusion.
Alexis began work at the Michigan DNR in 2014 as a student assistant in the Executive Division focusing on community engagement, education and policy development. She is a 2015 MSU graduate with a degree in Environmental Studies and AgriScience and served as the young alumni representative and 2018-2019 president for the MSU CANR Alumni Association Board. Hermiz continued at DNR within the Parks and Recreation Division coordinating the Summer Youth Employment Program and promoting diversity recreation and recruitment efforts. In March of 2019, she transitioned back to the DNR's Executive Division into her current role role as DEI Officer. Alexis is passionate about increasing visibility and opportunity for BIPOC individuals in recreation and conservation careers. She enjoys camping, swimming, hiking and connecting with nature and people in the outdoors.
Erin Lynch
MSU College of Natural Science alumna (BS 1985, MS 1992, Geological Sciences)
Geologist, Senior Director, and Local Business Leader, WSP USA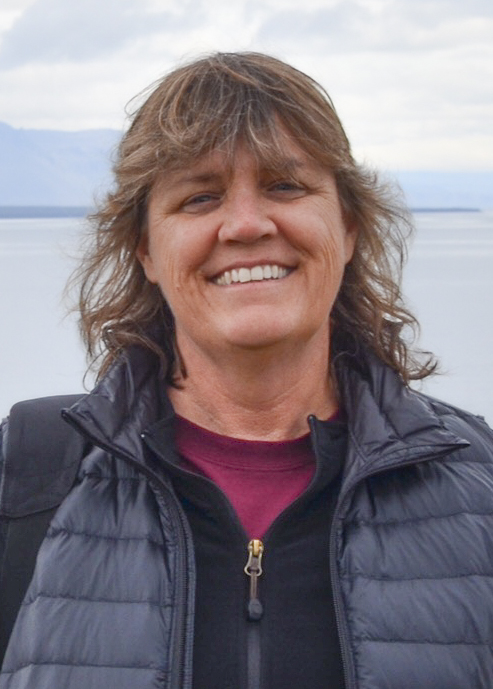 Erin completed a Bachelor and Master of Science in Geological Sciences from Michigan State University in 1985 and 1992. During her graduate studies, Erin was a tutor and Natural Science Instructor at Lansing Community College. From 1988 to 2001, Erin worked as a hydrogeologist with the U.S. Geological Survey (USGS) in Michigan, eventually becoming the District Groundwater Specialist. Her work with USGS focused on hydrogeological investigations often including groundwater flow modeling. Under the National Water Quality Assessment program launched by USGS in the early 1990's, she served as a hydrogeologist on the team studying the Lake Erie-Lake St. Clair watershed; one of 60 study units being investigated nationwide. In 2002, Erin moved to Portland, Oregon and was hired as a hydrogeologist by Ecology and Environment, Inc. where she worked on federal contracts leading abandoned mine land (AML) cleanups, emergency responses, environmental assessments/impact statements for nearly 18 years. She is now working as a geologist, senior director, and local business leader for WSP USA. Her work with federal clients continues under WSP. In addition, she manages two water studies focused on Abandoned Uranium Mines in the Navajo Nation.
Dionne Maffett-Corbin
MSU College of Engineering alumna (BS 1992, Mechanical Engineering)
Senior Director of Health Equity, Exact Sciences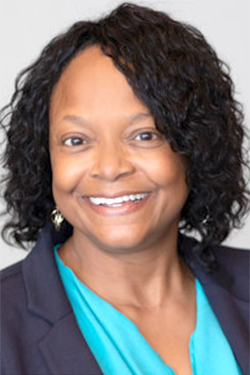 Dionne Maffett-Corbin has served as the Senior Director of Health Equity at Exact Sciences since December 2020. She has extensive background in corporate social responsibility, marketing, customer experience and community development. Prior to joining Exact Sciences, Dionne served as Executive Director of Analytics & Insights at DWA Healthcare Communications Group. Her career also includes time at Juno Therapeutics and 15 years with Eli Lilly.
Dionne has a bachelor's degree from MSU and an MBA from Northwestern University. She has significant experience in public-private partnerships, beginning with her days in AmeriCorps. Currently living in Indianapolis, Dionne is from Michigan and a die-hard Spartans fan. She enjoys working with young people, helping them identify possible career paths after high school. Dionne also likes listening to music and spending time with her family. She loves traveling and looks forward to hitting the road again after the pandemic.
Abbigail Tumpey, MPH, CHES
MSU Lyman-Briggs College alumna (BS, Medical Technology with a Health and Humanities Specialization)
Acting Associate Director for Communication, Centers for Disease Control and Prevention (CDC)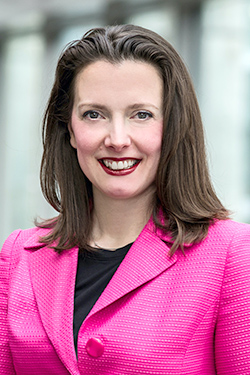 Abbigail Tumpey, MPH, CHES, is the Centers for Disease Control and Prevention's (CDC) Acting Associate Director for Communication. Abbigail graduated from Michigan State University's Lyman Briggs College with a Bachelor of Science in Medical Technology and a Health and Humanities Specialization. When not serving as the acting director, Abbigail is the Associate Director for Communication Science for CDC's Center for Surveillance, Epidemiology, and Laboratory Services. In this role, Abbigail oversees communications for numerous disease tracking systems, clinical laboratory infrastructure, the Morbidity and Mortality Weekly Report, the Epidemic Intelligence Service program, and many other programs.
Abbigail has been at CDC for more than 22 years and spent the first 4 years working as a microbiologist. During her time at CDC, Abbigail expanded CDC's clinical outreach capacity and was instrumental in developing public-private partnerships and coalitions that advanced patient safety and public health initiatives for the agency. Abbigail has spearheaded numerous national and international public health campaigns, including founding the World Rabies Day initiative in 2007, and overseeing CDC's antibiotic resistance communications efforts from 2009–2016. Abbigail has served in a lead communication role during outbreak responses, including the 2012 multistate outbreak of fungal meningitis, the 2014-2015 Ebola outbreak, and the COVID-19 pandemic.
In 2016, Abbigail was named one of 36 Champions of PR by PR Week magazine for their inaugural Hall of Femme. Abbigail received a Bachelor of Science degree from Michigan State University, a Master of Public Health degree from University of South Florida, and is a certified health education specialist.
Jennifer Welser, DVM, DACVO
MSU College of Veterinary Medicine alumna (DVM)
Chief Medical and Quality Officer, Mars Veterinary Health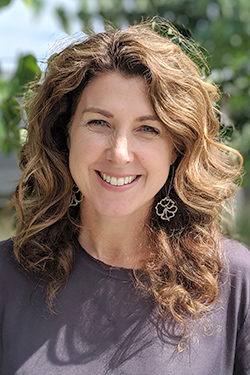 Dr. Jennifer Welser is Chief Medical and Quality Officer for Mars Veterinary Health. In her role, Dr. Welser leads the Medical Affairs function across the organization and works in close partnership with the chief medical officers of each practice to grow access to high-quality, innovative veterinary care and support Mars Petcare's purpose: A BETTER WORLD FOR PETS.
Dr. Welser, who previously served as the Chief Medical Officer for BluePearl Veterinary Partners, has led a successful career as a veterinary specialty practitioner, practice owner and medical leader. She helped establish BluePearl's clinician-driven culture and develop the medical leadership team and operations, as well as evolve and grow the practice's residency and internship program.
Dr. Welser received her Doctor of Veterinary Medicine degree from Michigan State University, then became a board-certified veterinary ophthalmologist after completing a rotating internship at Auburn University and an ophthalmology residency at Animal Eye Associates in Illinois. Before joining BluePearl, Dr. Welser practiced as an ophthalmologist at Massachusetts Society for the Prevention of Cruelty to Animals' Angell Memorial Animal Hospital in Boston and owned a successful veterinary practice in California.
Moderator
Dr. Stephanie Morley, DVM
MSU School of Hospitality Business alumna (BS 1997)
MSU College of Veterinary Medicine alumna (DVM 2005)
Dr. Stephanie Morley is a 1997 graduate of MSU's School of Hospitality Business at MSU and 2003 MSU College of Veterinary Medicine graduate. Her career began with the frequently asked question, "How did you transition from hospitality business to veterinary medicine?'' and was a definite foreshadowing of her unique career path.
Over the course of her 18-plus-year-career, she has established a reputation as a transformational leader excelling at strategic development and execution in both the private and public sectors. She practiced small animal medicine in New Mexico and Michigan before transitioning into laboratory animal medicine. Her business acumen led her into management at the largest single site contract research organization in the world, ultimately leaving as Vice President of Operations at MPI Research. She transitioned to academia working at the University of Michigan Medical School as Associate Director of Business Development for Fast Forward Medical Innovation.
With the exposure to academic IP commercialization, she jumped at the chance to start Zomedica Pharmaceuticals in 2015. She leveraged this experience for the veterinary sector by identifying new technologies that could advance veterinary practice. Zomedica listed on the Toronto Stock Exchange Venture Exchange in 2016 and cross-listed onto the NYSE American in 2017. Upon launch of Zomedica's first product in 2021, Dr. Morley took the opportunity for her latest career pivot and left to pursue other opportunities. She is part of a busy blended family with 5 teenagers and a dog with three legs. She's a passionate Spartan, wants to see every board of directors be majority women, believes businesses are only truly successful when solving a problem for their customers – always putting the customer's needs first, and thinks veterinarians are the best.
---
Philanthropy Panel
Rita Dandridge, MS, CEBS

MSU College of Natural Science alumna (BS Mathematics)
Strategic Leader, Willis Towers Watson's DEI Consulting Team
Senior Director, Health and Benefits
Diversity, Equity and Inclusion (DEI) Thought Leader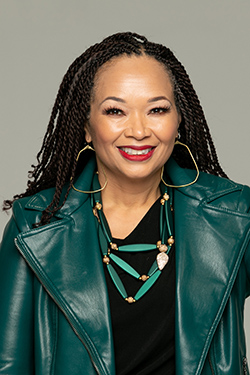 Rita provides consulting advice to clients on health and welfare benefit strategy including health care delivery strategies, the design of health and wellbeing programs and ongoing benefit performance and program management. As a strategic leader on Willis Towers Watson's DEI consulting team, Rita regularly collaborates with her peers in Health, Wealth and Career to reveal sub-optimal performance in a company's benefit program investments and employee experience through a diversity, equity and inclusion lens.
Rita is a Senior Director in the health and benefits practice who blends her many years of health management and wellbeing experience as a thought leader focused on Diversity, Equity and Inclusion consulting. Rita has over 30 years of combined experience in consulting (23 years with Willis Towers Watson), human resources and benefits program management and group insurance.
Rita holds a B.S. degree in mathematics from Michigan State University and a M.S. degree in actuarial mathematics from University of Michigan.
Ann Donoghue, MS, DVM

MSU College of Veterinary Medicine alumna (DVM 1987, MS 1992 Parasitology )
MSU College of Agriculture and Natural Resources (BS 1983, Animal Science)
Founder, Donoghue Consulting, LLC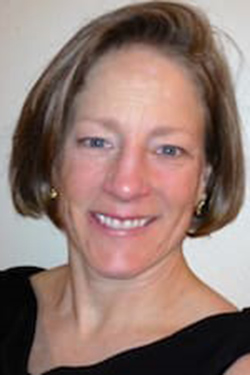 Ann completed a bachelor's degree in animal science in 1983, a Doctor of Veterinary Medicine in 1987 and a master's degree in parasitology in 1992 at Michigan State University. She was the Parasitology Section Chief of the MSU Animal Health Diagnostic Laboratory, then joined the Product Development and Registration department at Hoechst-Roussel Agri-Vet Company where she worked with fenbendazole and a variety of ectoparasiticides. She then moved to Heska Corporation developing the SoloStep line of heartworm point-of-care diagnostic kits. From there she joined PR Pharmaceuticals, Inc, helping to develop GLP, GCP and GMP systems while managing projects using long-acting, biodegradable microsphere formulations of antiparasitics, growth promotors and insulin. In 2009 she founded Donoghue Consulting, LLC, providing regulatory affairs, product development and quality assurance services. She was part of the team that achieved approval of the first lymphoma drug for dogs.
Jessie Layfield Lewis
MSU College of Agriculture and Natural Resources alumna (BS 1992, MS 1994, Packaging)
Director of Global Procurement, IBM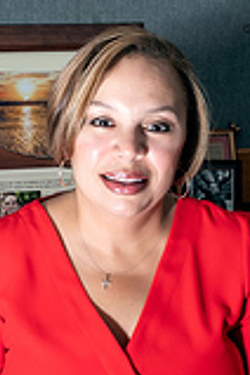 Originally from Saginaw, Mich., Jessie Layfield Lewis earned her bachelor's and master's degrees in Packaging from Michigan State University. Upon graduation, she moved to Raleigh, NC, to join IBM as a Packaging Engineer. Since then, Jessie has held various staff and leadership positions. Early in her career, she stepped out of management and spent a year apprenticing under the VP, IBM Systems & Technology Group, Global Production Procurement. During her assignment, Jessie supported the Vice President in achieving tactical and strategic goals for the global organization. Following her apprenticeship, she relocated to New York.
In October 2011, she accepted her first executive position in Direct Procurement, responsible for sourcing ~$1 billion in hardware products. Jessie has managed sourcing responsibility for all IBM's hardware brands. In January 2018, Jessie transitioned to Indirect Procurement, leading ~$7 billion in sourcing for IBM Cloud, Federal, Research, Watson Health, and Finance & Operations business units.
Jessie is a strong advocate for diversity and inclusion, mentoring women and young people throughout the community. She is an executive sponsor of the IBM Tri-State Global Women of IBM business resource group and co-chairs IBM Emb(race) Procurement strategy. She is a faithful Bethel Missionary Baptist Church member, where she actively supports the homeless mission. Jessie is committed to making a difference in the world.
During her free time, she enjoys spending time with family and friends, exercising, going to the movies, volunteering, reading, and traveling. She is a dedicated mom of three active boys and one active dog, a chocolate Australian Labradoodle.
Anna Muelling, MD

MSU Lyman-Briggs College alumna (BS 1974)
Clinical Associate Professor, Stanford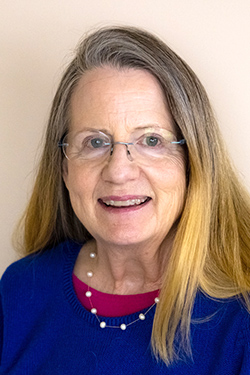 Anna Muelling came to Lyman Briggs College (LBC) from upstate New York. After earning her B.S. in 1974, she went to the University of Chicago where she completed her M.D. and her General Psychiatry residency. She then moved to California and finished her Fellowship in Child Psychiatry at Stanford in 1984. She became a Clinical Associate Professor at Stanford where she taught and supervised fellows. She was in private practice seeing patients of all ages until her retirement.
Her education at LBC was critical in her further education and career in teaching her how to think, synthesize, and communicate clearly with people in different disciplines. She and her husband (whom she met as he was in her class at Lyman Briggs) believe strongly in Briggs' mission and are committed to giving back to Briggs.
Betty Shanahan
MSU College of Engineering alumna (BS Electrical Engineering)
Former Executive Director & CEO for the Society of Women Engineers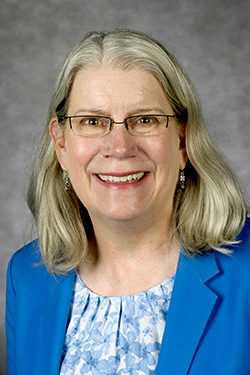 Betty Shanahan's career has spanned higher education administration; association management; and development, marketing and executive management positions in the computer, electronics, and software industries.
A passionate advocate for the engineering profession and diversity in engineering, Betty has spoken in numerous forums and served on a variety of boards and committees championing diversity and/or engineering. From 2002-2014, she served as the executive director & CEO for the Society of Women Engineers (SWE). She is currently a member of the MSU Electrical and Computer Engineering External Advisory Board.
Her contributions have been recognized by a 2018 MSU Alumni Service Grand Award, an honorary Doctor of Science in 2013 from the University of Connecticut, and the 2010 MSU College of Engineering Claud R. Erickson Award.
Betty earned a bachelor's degree in electrical engineering from Michigan State University, a Master of Software Engineering from the Wang Institute of Graduate Studies, and an M.B.A. in strategic management from the University of Chicago Booth School of Business. Betty lives in Chicago with her husband Bob Nuber. Bob and Betty met in first-term calculus at MSU.