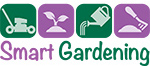 Growing fruit is a fun way to put more fresh fruit into your diet.
General Requirements & Care
Apples
Blueberries
Grapes
Peaches
Raspberries
Strawberries
Preserving Fruit
Commercial Fruit Production
Websites designed for farmers, but loaded with information gardeners can use: Apples, Blueberries, Cherries, Chestnuts, Hops and Grapes.
Michigan is a great place to grow fruit, vegetables, flowers and landscape plants. MSU Extension offers many resources including the popular Master Gardener Volunteer Program and the Smart Gardening initiative.