Work of Heart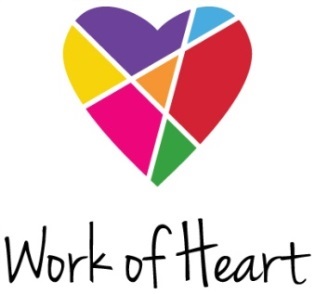 Offered through Clinton County MSU Extension, the Work of Heart program provides education and support to enable foster and adoptive parents to provide a safe, nurturing and healthy environment for the children in their care. The program also provides supportive, educational and recreational programs for the children in foster care and those who have been adopted out of care.
Who do we serve?
We serve children in foster care, kinship care or those who have been adopted out of foster care and the families that care for them.
What do we do?
We offer monthly support programs for foster, adoptive and kinship care families, a monthly newsletter, as well as hold quarterly training for parents and volunteers. Additionally, we hold an annual holiday party and store for the children while providing some respite to their caregivers.
Where are we located?
Work of Heart is for the family caring for any child that has been through the Clinton County foster care system. Our office and most programs are held in St. Johns.
How do we operate?
Work of Heart - Clinton County, is a program funded through a MiDHHS Strong Families Safe Children grant and administered through MSU Extension 4-H Youth Development.
We work with community partners and a base of more than 30 caring and compassionate volunteers!
Who can volunteer?
We are always looking for volunteers. If you are interested in volunteering, please go to our volunteer information website.
If you'd like to learn more about Work of Heart, please use one of the contact methods below:
Connect
Find us on Facebook!
Sign up for our e-newsletter:
Contact the Program Coordinator
There are no people at this time.