Past Offerings
2023 "Conservation Conversations" Events: Meet Scientists & Stewards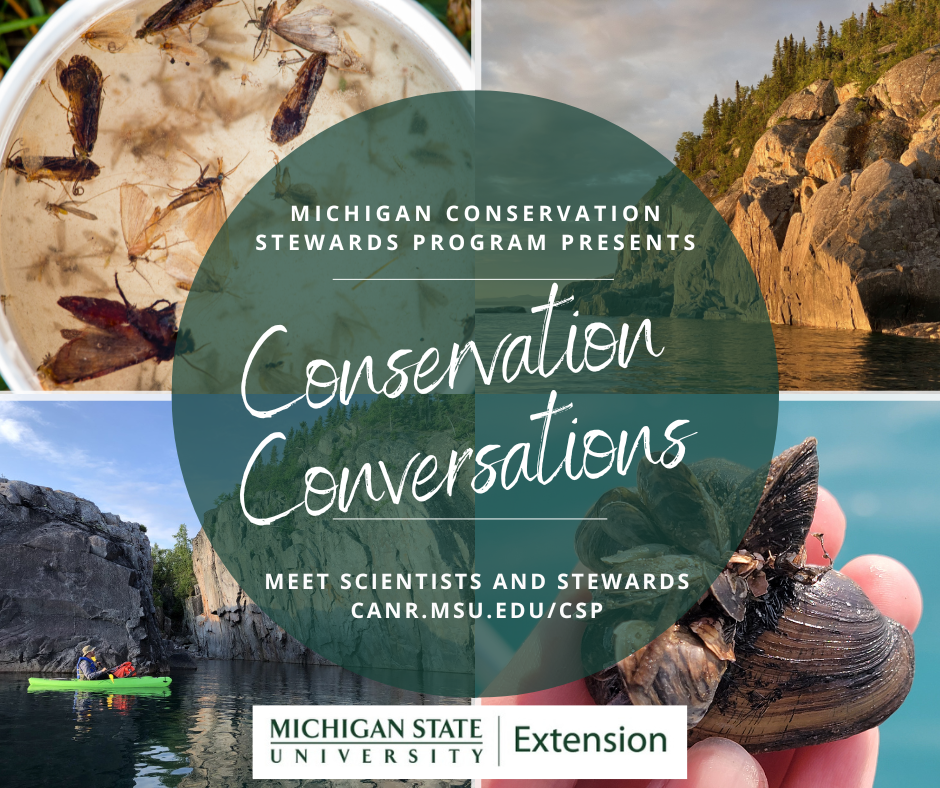 In 2023 the Michigan Conservation Stewards Program hosted a series of in-person events held in various locations on current research and management approaches, unique natural communities, and diverse partnerships involved in supporting Michigan ecosystems.
Participants had the opportunity to ask questions and engage in discussion with the speaker. Local partners were available to share information about the work they do and how to get involved in local conservation efforts. MSU Extension staff provided information about the 2023 Fall Michigan Conservation Stewards Programs and other MSU Extension programs being offered in 2023.
---
2020 "Conservation Talk Tuesdays" Webinar Series
The Conservation Stewards Program hosted a free six-part webinar series on Tuesdays in October, November and December 2020. We took a closer look at diverse cultural perspectives, unique natural communities and innovative conservation partnerships across Michigan.
---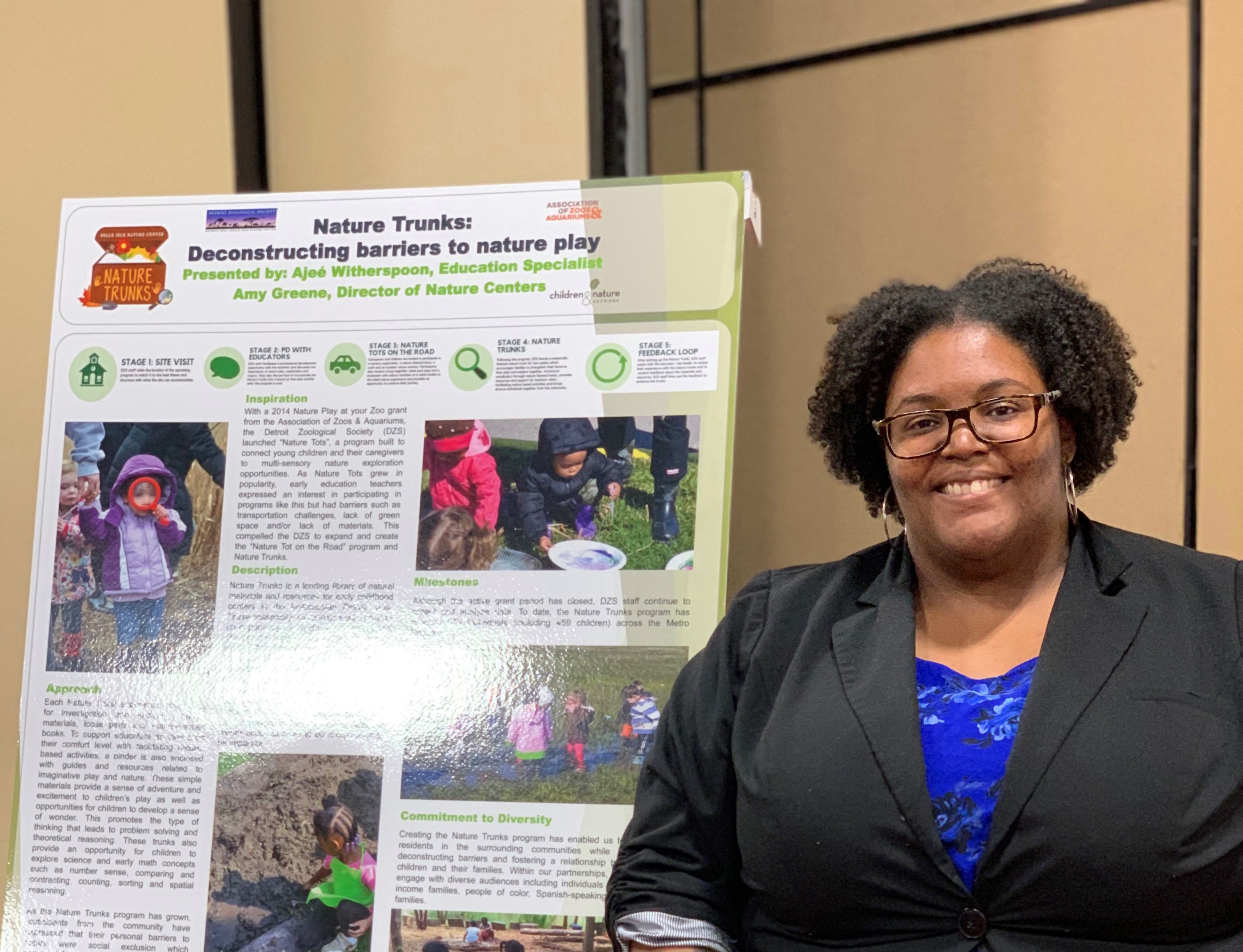 October 20, 2020
Connecting Youth with the Outdoors in Detroit: Cultivating the Next Generation of Naturalists and Conservationists
Speaker: Ajee Witherspoon, Detroit Zoological Society
Disproportionately, people of color and low-income families are less likely to live near green spaces or regularly spend time in nature. These families are also often unequally shouldering the burden of living in industrial areas. Through Ajee's Environmental Stewardship Internship, underrepresented youth are afforded the opportunity to get outdoors, explore, become environmental stewards, and change the face of conservation while learning job readiness skills. In this webinar, Ajee Witherspoon discusses why getting youth of color in nature is important and how to facilitate those experiences.
Additional resource: Detroit Outdoors is Breaking Down Barriers to Nature
Ajee's presentation slides.
---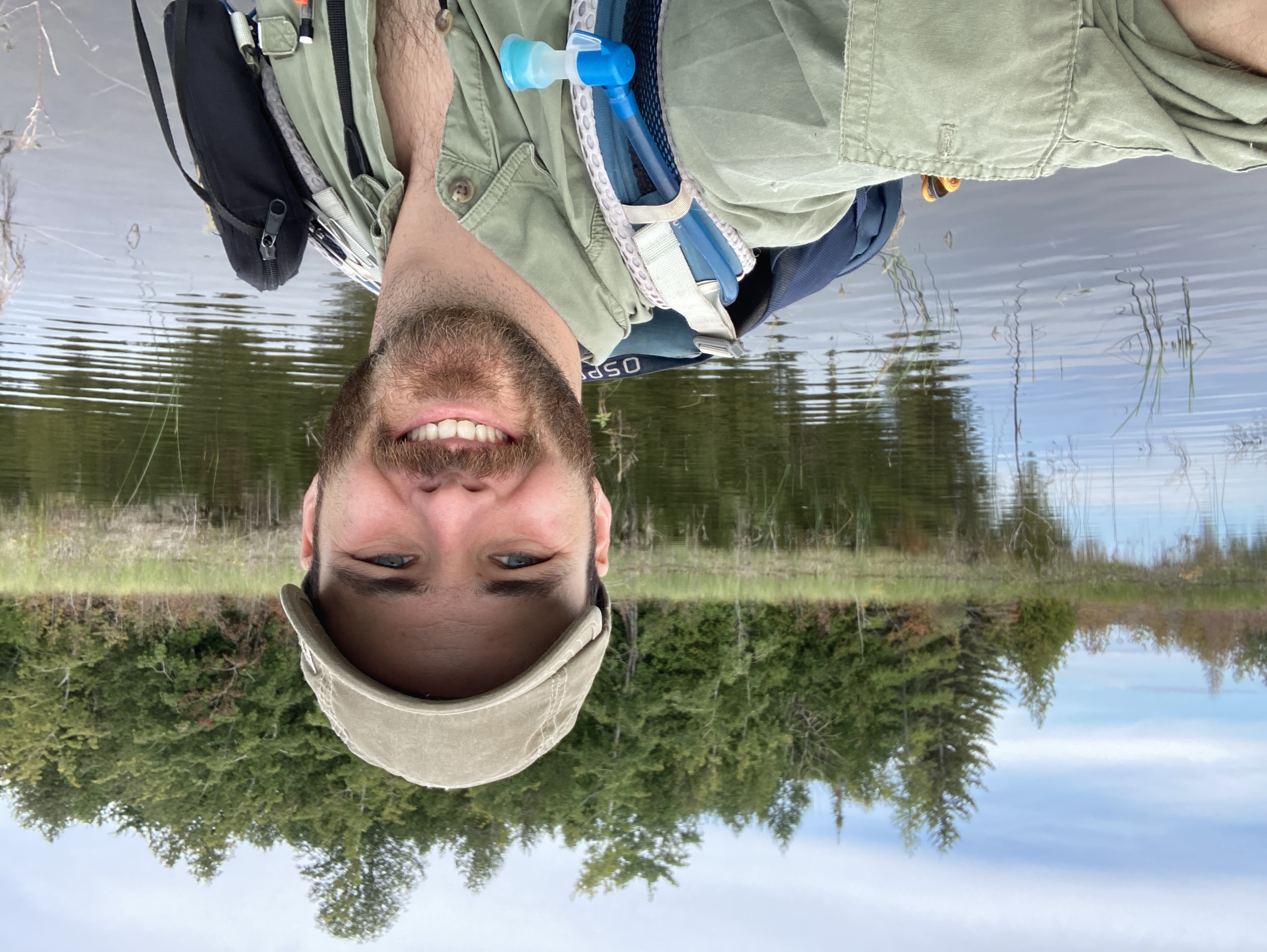 October 27, 2020
Up-close and personal with bears, American marten, fisher, and deer
Speaker: Clay Wilton, Michigan Natural Features Inventory

Clay's talk focused on his work with the Michigan Natural Features Inventory, in partnership with Little Traverse Bay Bands of Odawa Indians, and how he is using large-scale camera trap grids to study population parameters (abundance, occupancy) of medium- to large-bodied mammals in Michigan. He also discussed the basic methodology behind using camera traps to study population ecology and how the results can be used to guide conservation and management.
Addition resource: Clay Wilton publications.
Clay's presentation slides.
---
November 10, 2020
Where Has Our Wild Rice Gone?
Speaker: Dr. Marie Schaefer, Department of Community Sustainability, Michigan State University
Why can't we go into a grocery store in Michigan and find truly wild rice grown in our rivers or lakes? Dr. Marie Schaefer, from Michigan State University, will shared what's behind these stories and the implications for biodiversity and for gendered connections to natural resources. Dr. Schaefer has extensive experience working with Indigenous women to bring forward their involvement in manoomin cycles, in the face of ongoing settler colonization processes at work still today.
Additional resource: Holding Our World Together: Ojibwe Women and the Survival of Community (Book) by Brenda Child.
This webinar was not recorded.
---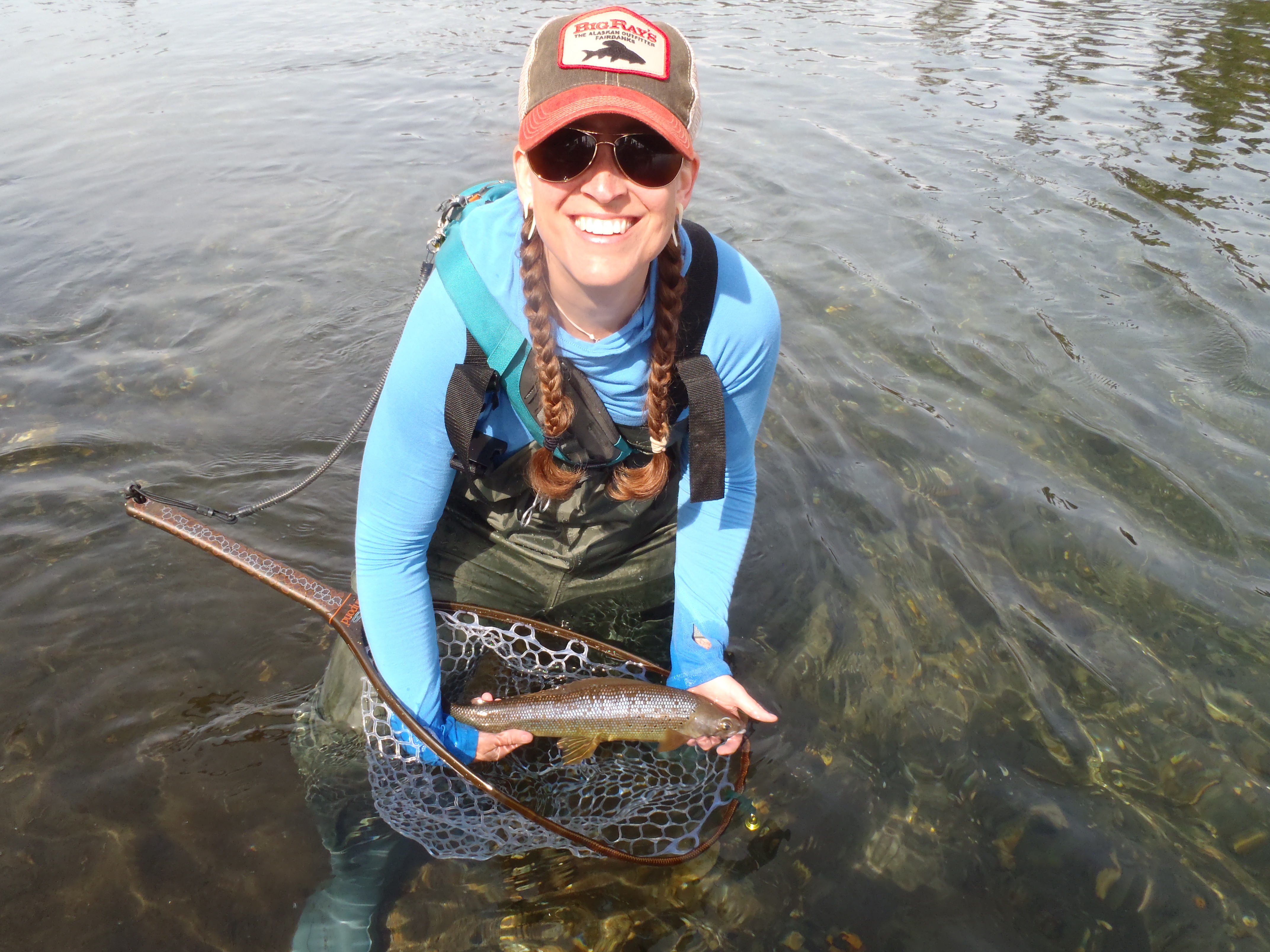 November 24, 2020
Grayling in Michigan: Their past, present, and future
Speaker: Nicole Watson, Department of Fisheries and Wildlife, Michigan State University
Nicole's presentation focused on the history of Grayling in Michigan, her current Grayling research, preliminary findings, and potential management implications.
Nicole's Ph.D. research focuses on young Arctic Grayling, Brook and Brown trout. Her overarching goal is to clarify uncertainties to successful Grayling reintroduction to Michigan streams. It is a multifaceted study including the following: predation of Grayling fry by resident, age-1 Brook and Brown trout; competition between age-0 Grayling, Brook, and Brown trout; Grayling imprinting to home waters at early life stages; alarm cues; aspects of physiological development; predator avoidance and predator cue recognition by juvenile Grayling. Her research takes her to Alaska each spring to transport Grayling eggs back to her lab at Michigan State University. She spends each summer and fall running trials back in her lab (except this year). Nicole earned her M.S. at Central Michigan University where she focused on the utilization of otolith microchemistry to determine streams of origin of juvenile Steelhead in tributaries of Lake Michigan.
Additional resources:
More information about Arctic Grayling reintroduction in Michigan can be found at www.migrayling.org. Nicole is part of the research team of the collaboration.
Nicole's presentation slides.
---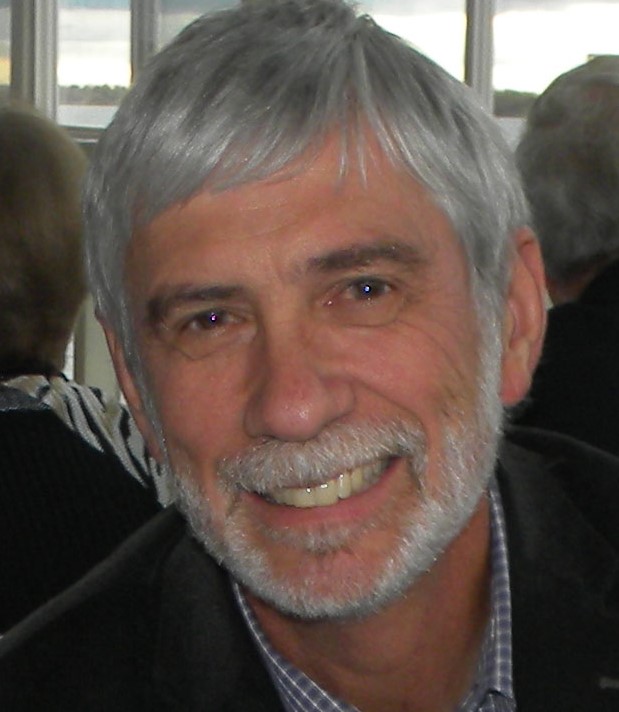 December 8, 2020
How Habitat Restoration on Belle Isle can Mitigate Climate Change
Speakers: Sam Lovall, Friends of the Detroit River & Greg Norwood, Michigan Department of Natural Resources
Sam and Greg discussed the history of the Detroit River and current and future restoration efforts. Their talk also highlighted the importance of coastal wetlands in the Detroit River watershed and restoration efforts on Belle Isle related to climate change.
Additional resources:
Sam and Greg's presentation slides.
---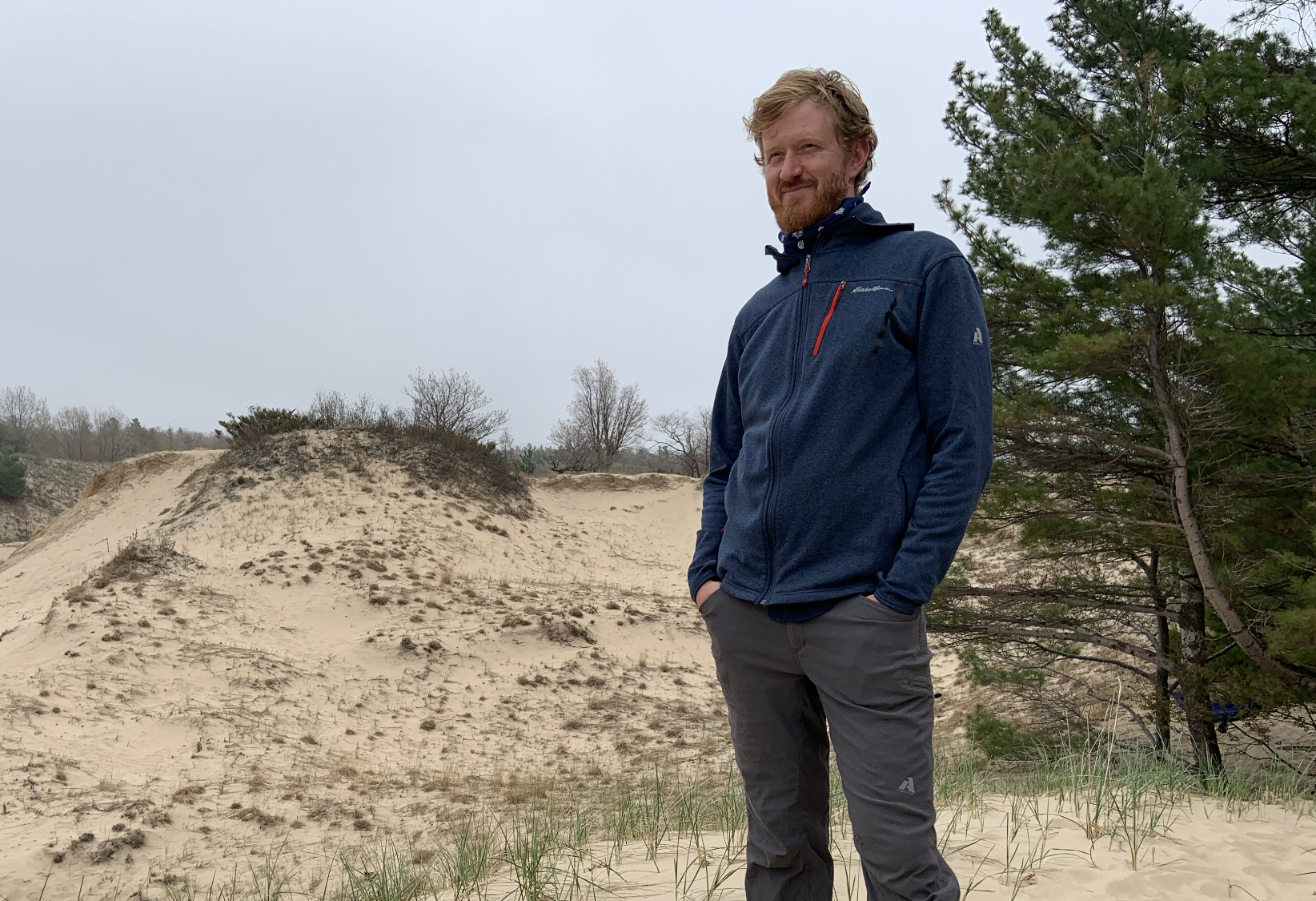 December 15, 2020
Perspectives in Conservation: Understanding People and the Landscape to Protect our Natural Heritage
Speaker: Jesse Lincoln, Michigan Natural Features Inventory
Take a tour of Michigan through the eyes of a Michigan Natural Feature Inventory (MNFI) Conservation Scientist. MNFI partners with a range of agencies and contributes to processes that shape the future of our state. Visit some of the wildest places in the state and get a sense of the projects shaping our natural areas alongside Jesse Lincoln.
Additional resources:
Jesse's presentation slides.
Note: This video is best viewed with the captions turned on. To use captions select the CC button at the bottom of the video player.