PDC 120: Planning and Design Digital Graphics
Course Code: PDC 120
Credits: 2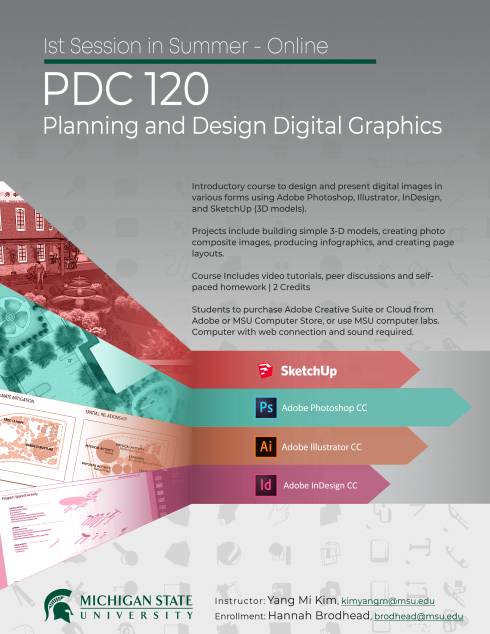 This is an introductory course to design and present digital images in various forms using Adobe Photoshop, Illustrator, InDesign, and SketchUp (3D models). Projects include building simple 3-D models, creating photo composite images, producing infographics and creating page layouts. Includes video tutorials, peer discussions and self-paced homework.
Course is Offered
Spring and Summer semesters online.
Course Requirements
Students to purchase Adobe Creative Suite or Cloud from Adobe or MSUComputer Store or use MSU computer labs. Computer with web connection and sound required.
How to Apply
Current students can access courses through regular enrollment channels. Open to non-MSU students if space is available. The public may access course as Lifelong Education.
---
Instructor