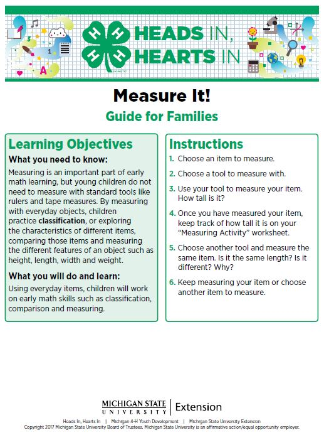 ---
Heads In, Hearts In: Measure It!
In this activity, children will use everyday items to work on early math skills such as classification, comparison and measuring.
View Document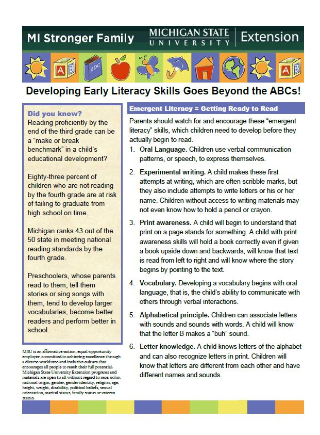 ---
ABCs at Home With me Fact Sheet
This resource explains how important reading and literacy skills are and how parents can help their children achieve these.
View Document
Word Family Eggs
Word families are words that have the same ending letters. This fun activity will help your young reader develop their skills.