Students
Interested in studying with MSU Entomology?
Please follow the links under Undergraduate studies or Graduate studies in our navigational bar.
Get to know us
Want to learn more about our graduate studies program? View our handout on Graduate Studies in Entomology: Solve big problems, take your career anywhere.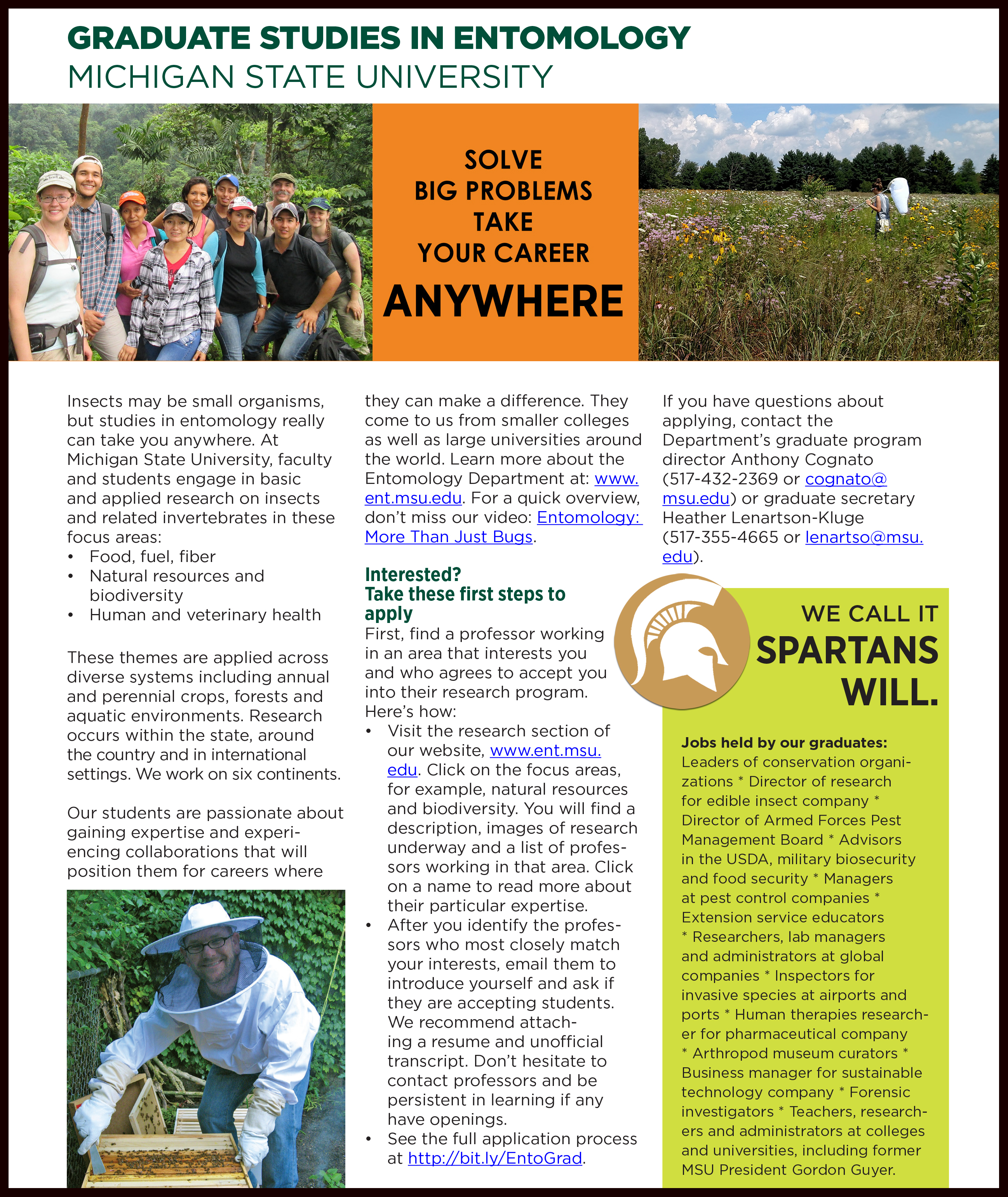 You can meet past and current students and faculty through:
Tomorrow Starts at MSU
View the "Your Tomorrow" video and MSU Undergrad Admissions website. MSU has shaped the tomorrows of countless Spartans—join us.