1 Million Cups Kalamazoo - Food Edition
October 6, 2021 8:00AM - 9:00AM
Honor Credit Union, Community Room
---
Contact: wmedic@med.wmich.edu
MILLION CUPS is a free, nationwide program designed to educate, engage and accelerate early-stage startups. We believe in the notion that entrepreneurs can discover solutions and thrive when they collaborate over a million cups of coffee.
A special 1 Million Cups meeting on Wednesday, October 6 that will feature entrepreneurs from the Can-Do Kitchen incubator program. Maria Graziani of MSU Center for Regional Food Systems will be in attendance.
Drop in on our community of innovators and entrepreneurship enthusiasts to connect and support our local startups. Meetings are held on the first Wednesday of every month from 8:00 - 9:00 AM.
Get Directions
Related People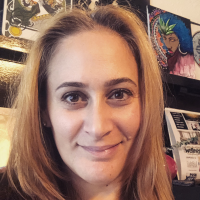 Maria Graziani
grazia37@msu.edu
---