2019 Blueberry Bloom Meeting: Pollination and other early season issues
May 23, 2019 12:00PM - 4:00PM 12 - 4 p.m.
Training Room, MSU Trevor Nichols Research Center 6237 124th Ave. Fennville, MI
---
Contact: Carlos Garcia-Salazar
MSU Extension will hold a field workshop on blueberry pollination and other spring issues at the Trevor Nichols Research Center on Tuesday May 23 from 12-4 p.m. This will include presentations by MSU research and extension staff on weather, nematode pests and sampling methods, honey bee colonies and management, wild bees and sampling for pollination, and fruit rots management. The meeting will start indoors at the main education building at Noon, will include a light lunch. We will move outside for field presentations at the research station blueberry planting. Be prepared for standing outdoors for some time and moving between stations. We will have a setup for shade and seating available. There will be Restricted Use Pesticide credits available.
Related Topic Areas
Ottawa County, Kent County, Allegan County, Barry County, Van Buren County, Berrien County, Cass County, Kalamazoo County, Calhoun County, Branch County, St. Joseph County, Blueberries, Pollinators & Pollination
Get Directions
Related People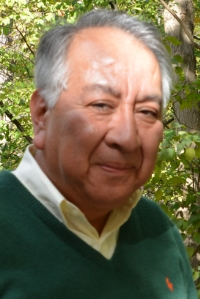 Carlos Garcia-Salazar
616-994-4545
garcias4@msu.edu