2019 Bridging the Experience Gap
August 20, 2019 - September 18, 2019 8:30 a.m.
Saginaw Valley Research and Extension Center 3775 S Reese Rd. Frankenmuth, MI 48734
---
Contact: Philip Kaatz
August 20 & 21
September 17 & 18
Participants are expected to attend all sessions
Registration begins at 8:30 a.m. on August 20th.
Space is Limited! Register TODAY!


LEARN FROM THE EXPERTS:
This exceptional MSU Extension education program features outstanding topics based on feedback from early career peers. Learn about the latest research trends, participate in group discussions and skill-building activities in:
Crop & soil science systems and pest management

Animal science systems

Finance and banking

New and innovative technologies

Networking and communicating for success
This program provides a platform for professionals to gain experience, network with their peers and ask questions from knowledgeable instructors without fear of rejection or criticism.

This four-part series is designed to help new agribusiness professionals, especially those with limited or no farm experience, gain a better understanding of the broad scope and depth associated with today's agricultural systems.


Session 1 - The future of agriculture, cropping systems and ag equipment (August 20)
Hands-on opportunity to test drive commercial agriculture equipment.
Session 2 - Communication strategies and precision technologies (August 21)
Learn how to have effective conversations and make interactions meaningful with farmers and others in related agriculture fields. See and learn about the latest technology and the future trends for agriculture production systems.

Session 3 - Fruit, value-added agriculture, food safety, and food processing (September 17)
Group tour: Learn how multi-generational businesses generate added-value when products go through the food system.


Session 4 - Michigan sugar factory, organic production, and farm financial management (September 18)
Group tour: learn how the Michigan sugar beet industry impacts the agriculture economy, plus the increasing value of organic farming enterprises. Participants will also learn about farm financial management strategies and challenges.



Cost: $350.00 All training supplies and lunches are included
Note: you are not considered registered until payment is received
Event Location
3775 S. Reese Road Frankenmuth, MI 48734
989-652-8014
Get Directions
Related People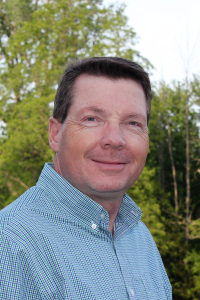 Philip Kaatz
810-667-0341
kaatz@msu.edu