2019 MCP Webinar Recordings
October 24, 2019 - January 31, 2020
---
Contact: Mary Reilly
The 2019 Master Citizen Planner (MCP) Webinar Series is designed to offer participants the latest updates and information on current topics of interest to planning and zoning officials. These webinars have been recorded and are now being offered for Master Citizen Planners to purchase, view and earn one hour of continuing education per webinar. You will receive access to six webinars which you will be able to view at your convenience. The webinar recordings are not available individually, the package of six is $60. The December webinar has been replaced with a popular webinar from 2018.

What's next for Marijuana? The Michigan Regulation and Taxation of Marijuana Act (MRTMA) - Mary Reilly, AICP; Michigan voters approved Proposal 1 in November opening the door to legalizing the recreational use of marijuana. Proposal 1, now the MRTMA, became effective Dec. 6, 2018. Municipalities and counties engaged in zoning have many questions around the issue. Due to vague phrasing in parts of the law, some questions can be answered while others will require state agencies, the courts, and/or the legislature to provide clarity. This webinar will briefly outline the three Michigan acts regulating the "knowns" and "unknowns" around zoning for marijuana related land uses.
The Redevelopment Ready Communities Program (PART 2) - Harmony Gmazel, AICP; Administered by the MEDC, the Redevelopment Ready Communities® (RRC) program is available to communities across the state. It's a voluntary, no-cost certification program designed to promote effective redevelopment strategies through a set of best practices. The program measures and certifies communities that integrate transparency, predictability and efficiency into their daily development practices. The RRC certification is a formal recognition that your community has a vision for the future - and the fundamental practices in place to get there. This webinar will take you step by step through the process for getting Redevelopment Ready.
AIR-STRs: Approaches In Regulating Short-Term Rentals - Brad Neumann, AICP; During the 2018 Spartan football season, short-term rentals in Lansing and East Lansing generated nearly $200,000 in income for homeowners. With a tax agreement between Airbnb and Michigan Treasury for the collection and remittance of use tax on behalf of local hosts, short-term rentals are 'here to stay' and every community in Michigan needs to figure out their approach to the issue. In this webinar you will learn about key aspects of short-term rentals, fundamental considerations for regulation, and examples from urban and rural communities around the state.
Creative Public Engagement - Lindsey Gardner; We have all been there—the public hearing that we don't want to attend, even as board members. We often want to engage the public in the planning process, but it is admittedly challenging. In this webinar you will learn the importance and benefits of public engagement as well as creative strategies to effectively increase and manage participation while building trust.
Streamlining the Zoning Ordinance - Harmony Gmazel, AICP; Zoning ordinances are notoriously complex and confusing documents. Do they have to be? In this webinar, you will learn tools and strategies to streamline a zoning ordinance including simplified language, formatting, organization, links, and graphics.
To Ban or Not to Ban: Example Michigan Marijuana Local Government Regulations - Brad Neumann, AICP; In 2018, voters approved Proposal 18-1 which legalized adult use marijuana for recreational purposes. Unlike medical marijuana, the 2018 law (MRTMA) automatically "opts-in" all municipalities. Has your community made a decision to stay in or opt-out? This webinar will cover what local governments should consider when drafting zoning and police power ordinances to opt-in or opt-out of recreational marijuana.
Related Topic Areas
Houghton County, Ontonagon County, Baraga County, Gogebic County, Iron County, Dickinson County, Menominee County, Delta County, Marquette County, Alger County, Schoolcraft County, Luce County, Chippewa County, Mackinac County, Emmet County, Charlevoix County, Cheboygan County, Otsego County, Presque Isle County, Alpena County
Related People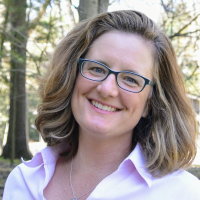 Mary Reilly
231-889-4277x1
reillym8@msu.edu