2019 MI Paddle Stewards - Gibraltar
September 30, 2019 9:00AM - 10:33AM 9 a.m.
Gibraltar Community Center 29340 S. Gibraltar Rd. Gibraltar, MI 48173
---
Contact: Mary Bohling , Katelyn Brolick
Paddlers 18+ years are invited to join Michigan Sea Grant and partners for a one-day program about protecting water trails from aquatic invasive species (AIS). Participants will learn about the dangers of AIS, how to identify them, and how to report sightings through the Midwest Invasive Species Information Network. Then head out for an hour paddle on a nearby water trail. Kayaks, gear, and lunch provided!

This is a free workshop thanks to Michigan Invasive Species Grant Program with coordinating assistance from Riverside Kayak Connection and Downriver Linked Greenways, and the City of Gibraltar.

Come Join Us!
Related Topic Areas
Natural Resources, Oakland County, Macomb County, Wayne County, Jackson County, Washtenaw County, Hillsdale County, Lenawee County, Livingston County, Monroe County, Michigan Sea Grant, Fisheries & Wildlife, Invasive Species, Lakes, Streams & Watersheds
Get Directions
Related People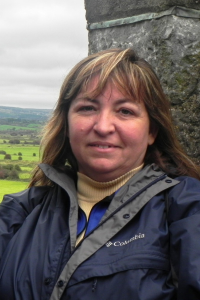 Mary Bohling
734-720-7689 ext 101
bohling@msu.edu