2019 Spring Grower Produce Safety Certification Course
March 14, 2019 - April 11, 2019
---
Contact: Heather Borden
Michigan State University Extension will host the Food and Drug Administration-defined Produce Safety Alliance Grower Food Safety Modernization Act (FSMA) certification course at various locations. Those interested in learning about Good Agricultural Practices (GAP's), produce safety, co-management, and the FDA Food Safety Modernization Act Produce Safety Rule are invited to participate. (Chose one site.)
2019 Spring Program Dates and Locations:
March 14 — Fremont, MI
Fremont Public Library
104 E Main St., Fremont, MI 49412
April 9 — Stephenson, MI
Menominee County Extension
S904 US-41, Stephenson, MI 49887
April 11 — St. Ignace, MI
St. Ignace Public Library
110 W. Spruce Street, St. Ignace, MI 49781
Typical Day-long Course Schedule (subject to change):
9 a.m. Registration
9:30 a.m. Training
12 p.m. Lunch (On Own)
1:15 p.m. Training
4 p.m. Evaluation, certificate application
The following required modules will be included:
Introduction to Produce Safety
Worker Health, Hygiene, and Training
Soil Amendments
Wildlife, Domestic Animals, and Land Use
Agricultural Water
Postharvest Handling and Sanitation
How to Develop a Farm Food Safety Plan
At least one supervisor from the farm must complete the food safety training at least equivalent to the standardized curriculum recognized by FDA. The certificate of course completion will be issued at a later date when all paperwork has been reviewed. Participants must attend all seven modules to obtain certification.
Registration deadline: Five days before event, or until full. Preregistration required.
Sponsors include the Michigan State University Product Center, Produce Safety Alliance, US Food and Drug Administration, Michigan Department of Agriculture & Rural Development and Michigan Farm Bureau
Funding for this program was made possible, in part, by the Food and Drug Administration through grant PAR-16-137. The views expressed in the presentation do not necessarily reflect the official policies if the Department of Health and Human Services; nor does any mention of trade names, commercial practices or organization imply endorsement by the United States Government.
Because of space and materials limitations, preregistration is required.
Future 2019 Grower Produce Safety events will be announced in MSU Extension News and at www.msue.msu.edu
Related People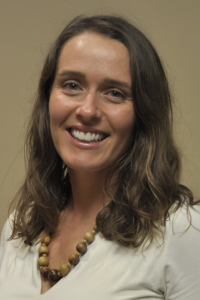 Heather Borden
517-768-2038
bordenhe@msu.edu