2019 World Food Prize Michigan Youth Institute
May 9, 2019 9:30 a.m. - 5 p.m.
MSU Campus, Engineering, 428 S. Shaw Lane, East Lansing, MI 48824; MSU UPREC, E3774 University Drive, Chatham, MI 49816
---
Contact: Brian Wibby, wibby@msu.edu, 906-315-2662; Betty Jo Krosnicki, nashbett@msu.edu, 810-648-2515 ext 309
The Michigan Youth Institute is a life-changing experience coordinated by Michigan State University where high school students engage with local leaders and experts on critical global challenges, participate in hands-on activities and explore exciting ways to make a difference in Michigan and around the world.
The World Food Prize Michigan Youth Institute (WFPMIYI) is a one-day event where youth in grades 8-12:
Present research and recommendations on how to solve key global challenges in a short speech and small group discussions with local experts.
Connect with other student leaders from across Michigan to share ideas, identify solutions to these problems and build lasting friendships.
Interact with global leaders in science, agriculture, industry and policy.
Take part in interactive immersion experience sessions to explore current research and issues related to food and food security.
Meet innovative researchers, professors and college students in Michigan working to end hunger and poverty and improve food security here, and around the world.
Where: Participants select from two choices of locations for the program: MSU's main campus in East Lansing, MI or MSU's Upper Peninsula Research and Extension Center in Chatham, MI.
Who: Students who are in grades 8 through 12 during the 2018-2019 school year are eligible to register by submitting a two to five page paper (see link below).
Cost: There is no registration cost to participate in the World Food Prize Michigan Youth Institute. Meals will be provided during the event. Student and teacher/mentor participants must organize their own transportation to and from the event.

Registration deadlines:

Youth Registration - Deadline: April 1, 2019
(Please note that youth must submit their completed research paper as part of the registration process.)

Teacher and Adult Mentor Registrations - April 1, 2019

Paper guidelines: Youth will select a developing country and research one of 20 key factors that affect food security (examples of key factors include plants, animal health, water scarcity, dietary diseases, malnutrition, human rights and international trade). Under the supervision of a teacher or mentor, each participant will then write a two-five page paper outlining their research findings, as well as an approach/recommendation they develop to overcome the issue. More topic, paper and mentor guidelines can be found at World Food Prize, along with examples of past papers.
At the event: Youth will give a short presentation on their research paper and recommendations. Presentations will be 2 to 3 minutes in length and presented in a round table format so youth can receive feedback on their research from their peers and experts that will be assigned to each group.
Papers will be evaluated by an external university party, prior to WFPMIYI on May 9, 2019. At the event, youth will be scored by the experts in their presentation groups based on their individual presentations. These two factors will be the primary measurement for determining candidates to attend the World Food Prize Global Youth Institute.
The top youth will be considered as possible delegates to represent Michigan at the World Food Prize Global Youth Institute in Des Moines, Iowa, October 2019. At the Global Youth Institute, Michigan delegates will join over 300 other outstanding high school students and mentors from across the United States and around the world for an exciting three-day program to interact with Nobel and World Food Prize Laureates and the more than 1,000 global leaders from 75 countries attending the World Food Prize's annual international symposium.
Accommodations, meals and program expenses at the three-day Global Youth Institute event are provided by the World Food Prize Foundation for the youth (and their teacher/mentor) who are selected as Michigan's delegates. Air travel for youth and their teacher/mentor to and from the Global Youth Institute is coordinated, and provided free to charge to participants, by Michigan State University.
Related Topic Areas
Get Directions
Related People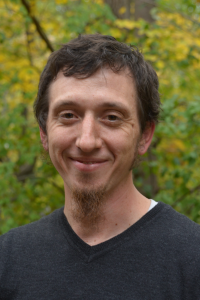 Brian Wibby
906-475-5731
wibby@msu.edu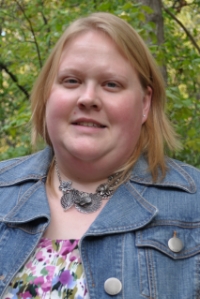 Betty Jo Krosnicki
810-648-2515
nashbett@msu.edu