2020 Introduction to Lakes Online Course
January 14, 2020 - March 13, 2020
---
Contact: Paige Filice
Introduction to Lakes is a nationally recognized six-week online course designed for lake enthusiasts interested in learning about ecology, aquatic plants, watersheds, shorelines and more. Course instructors include MSU Extension educators and state agency personnel.
The 2020 course runs January 14th to March 13th. The cost of the course is $115 per person. Register by December 20th to receive an early-bird discount of $95 per person. Registration is open now through January 8th.
Students have week-by-week, 24-7 access to six online units complete with video lectures, activities, resources and quizzes. Students communicate with each other and instructors through discussion forums and biweekly webinars.
A certificate of completion is awarded to those who complete the course and students will receive a free, one-year membership to Michigan Lakes and Streams Association. Students can also receive continuing education credits including 16 Michigan Department of Agriculture and Rural Development Pesticide Applicator Re-Certification credits and credits in the Master Citizen Planner, Master Gardener, Conservation Stewards and the Wildlife Society's Certified Wildlife Biologist programs.
Related Topic Areas
Natural Resources, Keweenaw County, Houghton County, Ontonagon County, Baraga County, Gogebic County, Iron County, Dickinson County, Menominee County, Delta County, Marquette County, Alger County, Schoolcraft County, Luce County, Chippewa County, Mackinac County, Emmet County, Charlevoix County, Cheboygan County, Otsego County
Related People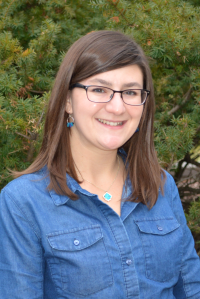 Paige Filice
517-676-7291
filicepa@msu.edu