2020 National Shooting Sports Championship Team Application
June 21, 2020 - June 26, 2020
6Heartland Public Shooting Park, 788 W Husker Hwy, Grand Island, NE 68803
---
Contact: Laura Quist
The 2020 4-H Shooting Sports National Championships will be held June 21-26 in Grand Island, Nebraska at the Heartland Public Shooting Park. 4-H youth from across the country will compete in compound archery, recurve archery, air rifle, air pistol, .22 rifle, .22 pistol, shotgun, muzzleloading, and hunting skills. Michigan 4-H will send delegation of team members and coaches to represent our membership during this national competition.

*NEW* To give participants more time for preparation, team-building, and fundraising activities, the timeline for application and notification of this event has been adjusted. Team selection will occur in time for announcement at the Michigan State Shoot on Aug. 3, 2019. We anticipate this change will provide 10 months of preparation time to our participants.


Deadline: All materials must be uploaded by July 10, 2019 to be considered.

Team Selection Notification: Michigan's delegation will be announced during the Michigan State Shoot Awards Ceremony on Aug. 3, 2019.
Event information: The National 4-H Shooting sports website is http://www.4-hshootingsports.org/
You can find links to the 4-H Shooting Sports National Championships including rules and competition information.

Please review this site thoroughly as individuals chosen to represent Michigan will be responsible for knowing, understanding and abiding by all National Shooting Sports rules and policies.

Note: 2020 information is not yet posted. It likely will be spring 2020 before this information is updated but the 2019 information will still be helpful to you.
Important information: Please read closely as you consider applying.
Age Restrictions

- Imposed by National 4-H competition rules, 19 year olds are not eligible. All contestants must have already passed his/her 14th birthday and may not have passed their 19th birthday before Jan. 1, 2020.

Finances

: Please note that NO financial support will be provided to contestants prior to the tournament, at this time. If funds become available, contestants may be reimbursed for some fees and expenses. It is the responsibility of the individuals selected to secure funding for all expenses associated with participation in the 4-H Shooting Sports National Championships.

A silent auction and fundraiser will be held in honor of team members during the Instructor Certification event schedule for April 24-26, 2020 at Kettunen Center in Tustin, Michigan. Members will have time to interact with volunteers/donors at that event. Participation is not required, but is highly encouraged.

Leadership

: Preference shall be given to members who have participated not only in shooting sports, but as Teen Leaders and engage in leadership activities. These activities can include, but are not limited to:

Service

: Demonstrated involvement in support shooting sports programming through club, tournament, camp, fundraising, community service or activities that extend beyond a typical "participatory" experience and include higher levels of engagement.

Skill:

Participation in advanced competition events at State Shoot, and other team-only opportunities may be offered to help prepare youth for competition in Nebraska. Participation will be encouraged; dates will be determined by consensus of team members, coaches, mentors and their parents shortly after they are announced in August.

Earn and use Instructor Certification as a certified Shooting Sports Instructor or teen volunteer
Participate in leadership training and workshop events, such as Great Lakes Natural Resources Camp, Global Youth Spectacular, SYCC, or local/regional/statewide/nationwide leadership training opportunities
Instructions: Please read closely and provide all required documents as a single upload. You must provide adequate information to help committee members who do not know you, understand your motivation, shooting skills and reasons for wanting to represent Michigan 4-H Shooting Sports at this national event. Download and complete the application, and upload it on this site with your registration.

All contestants must have already passed his/her 14th birthday and may not have passed their 19th birthday before Jan. 1, 2020. You must designate the team or teams for which you wish to apply and designate your first, second and third preference. All uploads must be typed! Send all the following information at the same time: application, support materials, at least two reference letters from coaches, teachers, 4-H leaders, etc.
https://events.anr.msu.edu/admin/eventdata/SS_Nationals/2020_Nationals_Registration_Application.pdf

Related Topic Areas
Keweenaw County, Houghton County, Ontonagon County, Baraga County, Gogebic County, Iron County, Dickinson County, Menominee County, Delta County, Marquette County, Alger County, Schoolcraft County, Luce County, Chippewa County, Mackinac County, Emmet County, Charlevoix County, Cheboygan County, Otsego County, Presque Isle County
Get Directions
Related People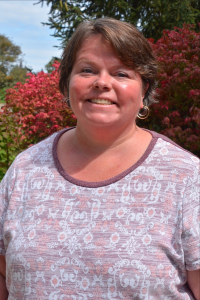 Laura Quist
231-779-9480
quistla1@msu.edu