CANCELED: 2020 Pesticide Review for Central and Northern Michigan - March 26
March 26, 2020 9:00AM - 12:00PM
Caledonia Twp. Hall, 135 North State Road, Owosso, MI 48867
---
Contact: Christina Curell
THIS EVENT HAS BEEN CANCELED DUE TO MSU'S RESPONSE TO THE NOVEL CORONAVIRUS.
READ MORE ON THE MSU 2019 NOVEL CORONAVIRUS WEBSITE.
The hyperlink should link to: https://msu.edu/coronavirus/.
Prepare for the MDARD Core Pesticide Applicators Certification exam with this review session. The 3-hour review covers the 12 chapters of the National Pesticide Applicators Certification Core Manual. Participants can receive three Recertification/RUP credits in either Private or Commercial Core for those already certified and seeking renewal by seminar credits.

Michigan State University Extension is offering multiple pesticide manual review classes in Central and Northern Lower Peninsula of Michigan over the next few months. Each class will be held from 9 a.m. to Noon. The registration fee is $20.00.

The MDARD certification exam will be held following the review at 1 p.m. If you plan to take the MDARD exam be prepared to pay by check (no cash or credit cards) payable to the State of Michigan. The fee is $50 for private applicators and $75 for commercial applicators. MDARD requires that you register for the exam session by registering online. Photo identification is also required.

We recommend participants read and study the Core Manual before attending the review. Copies may be purchased from the NPSEC Fulfillment Center online at the following link: https://npsecstore.com/pages/michigan.

Dates and Locations:
Clinton: February 25 - Smith Hall, 800 W. Sickels Rd., St. John, MI 48879
Gratiot: March 13 – Gratiot/Isabella RESD, 1131 E Center St., Ithaca, MI 48847
Isabella: February 13 – Isabella MSU Extension, 200 N. Main St. Room 320, Mt. Pleasant, MI 48858
Mecosta: April 6 – Mecosta County Services Building, 14485 Northland Drive, Big Rapids, MI 49307 - CANCELLED
Montcalm: February 20 - 3016 S. Grow Road, Sidney, MI 48885
March 11 – Tamarack District Library, 832 S. Lincoln Ave., Lakeview, MI 48850
Newaygo: February 27 – MSU Extension, 5379 West 72nd, Fremont, MI 49412
Otsego: April 7 – Otsego MSU Extension, 800 Livingston Blvd., Gaylord, MI 49735 - CANCELLED
Presque Isle: February 7 – Presque District Library, 181 E Erie St., Rogers City, MI 49779
Shiawassee: March 26 – Caledonia Twp. Hall, 135 North State Road, Owosso, MI 48867 - CANCELLED
Wexford: March 16 – Wexford MSU Extension, 401 Lake St., Cadillac, MI 49601

These review classes are intended to help prepare participants for the Michigan Department of Agriculture and Rural Development (MDARD) specific category certification exams. This is an optional review session, and you are not required to take this class to take any of the MDARD exams. Those attending the review session will receive three RUP recertification credits. The review session will cover multiple chapters of the pesticide core manual.
Registration does not include study manuals. We recommend reading and studying the Core Manual before attending the review. You can order the "National Applicator Core Training Manual & Michigan Private Applicator Addendum" (E3007KITP) or "National Applicator Core Training Manual and Michigan Commercial Applicator Addendum" (E3008KITC) through the National Pesticide Safety Education Center Store website.
Get Directions
Related People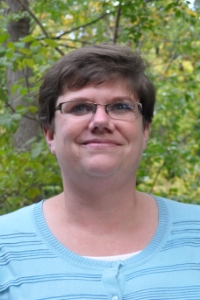 Christina Curell
231-745-2732
curellc@msu.edu