CANCELED: 2021 Virtual Creative Arts Celebration
February 19, 2021 - February 21, 2021
Zoom
---
Contact: For information please contact Janis Brinn at brinn@msu.edu or 269-312-0672 or Beth Wood at woodbet1@msu.edu or 989-724-6478.
This event has been canceled.
Feb. 19-21, 2021
via Zoom
The "Virtual" Michigan 4-H Creative Arts Celebration is open to teens, 4-H members and non-members aged 13 (by Jan. 1, 2021) and older. This first-time virtual workshop is also open to 4-H staff, adult 4-H volunteers and adults who work with youth in a variety of educational settings. The goal is for individuals who are willing to re-teach the skills they learn and knowledge they gain in their communities and to have creative fun in a virtual environment!

Cost: $20 per person
Refunds for cancellations made 24 hour or less prior to the program will not be refunded. Failure to attend the program will not be refunded.

Agenda
Friday, Feb. 19, 2021, 6 - 8 p.m.
Welcome to the 2021 Michigan 4-H Virtual Creative Arts Celebration
Welcome
Opening Activity
Closing video presentation details
GooseChase –Fun event scavenger hunt!
Warm Fuzzies sharing –Jamboard
Saturday, Feb. 20, 2021, 9 - 11:30 a.m. - Session 1 (Sessions A-F) - Register for ONE session
A - Paper Bead Making –Crafts Around the World
B - Recycled Jean Book Bag
C - The Art of Expression!
D - Creating a Digital Artifact
E - Lights, Camera, Quarantine!
F - Color of Dance
Saturday, Feb. 20, 2021, 1 - 3:30 p.m. Session 2 (Sessions G-M) - Register for ONE session
G - Soap Carving –Crafts Around the World
H - Origami: Folding Paper into
I - Acrylic Painting
J - Make Your Own Calming Nebula Jar
K - Sewing Projects: That You Can Teach Virtually
L - How to Make Stop Motion Videos
M - Dance! All Ages and Abilities
Sunday, Feb. 21, 2021, 9 - 11 a.m.
Grand Finale!
Closing Slide Show of the weekend!
Awards!
Goose Chase Winners!
Evaluations! - will be e-mailed on Monday
Related People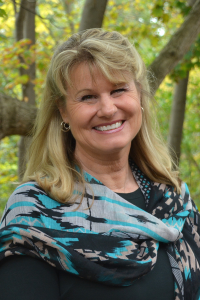 ---