2022 Drainage Design Workshop
March 8, 2022 - March 10, 2022 Check-in starts at 8:00 AM
Registration Deadline: February 28, 2022 - 11:45PM
Farrall Agricultural Engineering Hall Room 106, 524 S. Shaw Lane, East Lansing, MI 48824
---
Contact: Ehsan Ghane, ghane@msu.edu, 517-353-4458
Michigan's 2022 Drainage Design Workshop will be held in East Lansing. This workshop is a collaboration between Michigan State University and Michigan Land Improvements Contractors Association.

1- Who should attend?
This workshop is intended for producers, landowners, drainage contractors, consultants, NRCS Soil conservationists, engineers, MAEAP technicians, agency technicians, technical service providers, MSU Extension Educators, and whoever is interested in learning about drainage concepts and design of subsurface drainage systems for crop production and environmental protection.

2- Why should you attend Michigan's drainage workshop?
You will learn how to use a user-friendly drain spacing tool to maximize economic return on investment in the drainage system. We have a NEW session in 2022, so you will gain hands-on experience using drainage design software taught by experts. " Hands-on experience using the Drain Spacing Tool and WM-Subsurface design software sets this workshop aside from other drainage workshops.

3- What will be taught?
3a- Topics for days 1 and 2 will include
Basics of soils and water movement in soils
Drainage principles
Economics of drainage
Interpreting contour maps
Drainage design concepts
Overview of a user-friendly Drain-Spacing Tool to maximize profit
Contour drainage
Estimating system cost
Legal Considerations of drainage
Safety and installation tips
Controlled drainage design
Controlled drainage impact on water quality and crop yield.
The drainage design process will include basic design considerations and a step-by-step design procedure.

3b- Topics for day 3 will include
Proper use of the user-friendly Drain-Spacing Tool to maximize economic return on investment.
Drain water with a sock-wrapped drain or sand-slot drain? (profitability and suitabilit)
Global Mapper software as an aid in design and to view elevation data:

Hands-on experience downloading DEM data, making contour maps, determining flow pattern, laying out mains, getting main profile, laying out laterals, getting lateral profile, drawing multiple parallel laterals, and exporting plan as a file usable in installation software. This software is an aid in design, so it will require manual design processing such as sizing main that will require more time designing, but it is a cheaper option than other drainage design software's.

Trimble WM-Subsurface software as a design tool:

Hands-on experience designing the drainage system (layout, grade, sizing main) for conventional drainage and controlled drainage. This software is for those who want to design systems accurately and quickly. This software automatically sizes the main, provides grade smoothing, provides pipe profiles, checks pipe grade as well as providing other useful features that simplifies the design process.

4- What are the goals of the workshop?
Learn new knowledge. Learn drainage design concepts through hands-on exercises so you can design on your own. Learn about conservation drainage. Learn the basics of using design software, so you can use your design software correctly.


5- General Notes:
Instructors: University faculty members, experienced contractors with Michigan Land Improvement Contractors Association (MLICA), and Joey Schlatter with Schlatter's Inc.

Event provides: We will provide notepads, ruler, pens, and mechanical pencil for each participant. We will provide a desktop computer for each participant to use during the workshop. Please bring your own laptop, if you want.

What to bring: Please bring your calculator, if you have one. Otherwise, you can use the Calculator app on Windows 10 of the desktop computer.

Food: We will offer a continental breakfast as well as a lunch buffet (meat and vegetarian).

Parking: There will be free parking in lot 39. Google Map address of the parking lot: 39, Okemos, MI 48864.

Accommodation: Participants are responsible for making their own hotel arrangements.

Registration: Early registration ($400 for all 3 days, $300 for days 1 and 2, or $200 for day 3) is available by 11:59 p.m. ET on Monday, Feb. 14, 2022. Registration price goes up ($600 for all 3 days, $400 for days 1 and 2, $300 for day 3) starting from Tuesday, Feb. 15, 2022. Registration deadline is 11:59 p.m. ET on Monday, Feb. 28, 2022. This workshop is limited to 30 participants, and on-site registration will be unavailable on the day of the event.

Registration cancellation: Full refund will be provided, if canceled by 11:59 p.m. ET on Monday, Feb. 21, 2022. A $50 service fee will be charged to the refund, if canceled between Tuesday, February 22 through Monday, February 28, 2022. No refund will be provided, if canceled on or after March 1, 2022.

Special Request: Accommodations for persons with disabilities may be requested by calling Ehsan Ghane at 517-353-4458 by Monday, Feb. 14, 2022 at 5 p.m. ET to ensure sufficient time to make arrangements. MSU is an affirmative-action and equal-opportunity employer.

COVID-19 UPDATE: We are planning for an in-person program in March. All participants, regardless of vaccination status, are required to wear a mask while indoors. Please do not attend any programs, meetings, or events if you feel ill.
Get Directions
Related People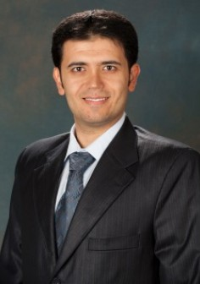 ---