2024 Drainage Design Workshop
February 27, 2024 - February 29, 2024
Registration Deadline: February 23, 2024 - 11:59PM
524 S. Shaw Lane, East Lansing, MI 48823
---
Contact: Ehsan Ghane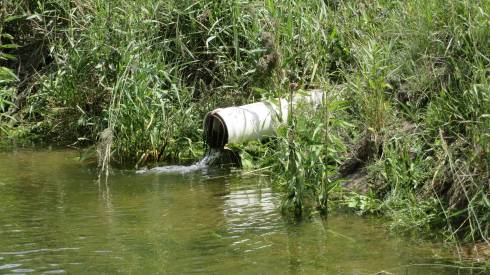 Join us on February 27-29, 2024 for the 2024 Drainage Workshop, sponsored by Michigan State University Extension in partnership with Michigan Land Improvement Contractors of America. Learn from university specialists and drainage industry professionals.
Impact of workshop: Quotes from ONE-YEAR follow-up Survey of former attendees
1- "It helped me better size outlets and spacing, saved me time with summer tile installation and gave me confidence that I was doing the right thing on my farm".
2- "Helped me make the choice of tiling myself or sub-contracting"
3- "It has helped me evaluate fields for planting. I do hay and I need to understand the wet areas"
4- "Assisted me with helping landowners improve their drainage in a residential setting."
5- "It helps me connect with my customers better. When I have a better understanding of what they do."
6- A drainage contractor attendee who had also attended another drainage school, had this to say: "… [the Michigan workshop] covers all of the necessary info needed to understand drainage installation".
Why should you attend the drainage workshop?
First, we offer a modern and straightforward approach to drainage design with user-friendly online tools and hands-on exercises. Second, we offer training in making contour maps with QGIS free software, and exporting the contours to your GPS design and machine software. Third, we offer a demonstration of drainage design software. Fourth, we offer a live demonstration of properly connecting a lateral to a main pipe.
Get Directions
Related People