4-H Bullseye Bash Archery Tournament
July 15, 2023
Wexford County Civic Center, 1320 N Mitchell St, Cadillac, MI 49601
---
Contact: Katelyn King , Laura Quist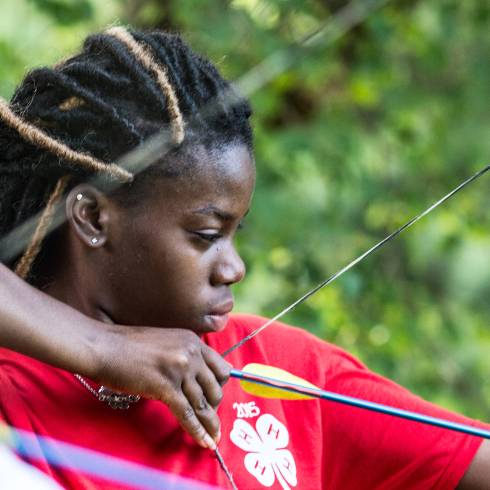 Archers to the Line! Test your skill and meet fellow competitors at this 4-H archery event.

4-H members are invited to participate in the 2nd annual Wexford County archery competition! This event is open to all 4-H members active in the 2022-2023 program year, who have been shooting with a 4-H archery club. This new event is designed to help 4-H members meet new friends, test skills, and provide positive experiences through friendly competition.
SAVE THE DATE -- Flyer and rules available soon
Contestants should have prior shooting event experience, at the 4-H club/county level.
No previous tournament experience is required.
Registration opens soon.
Registration cost and deadline TBD
Questions? Contact Kate King, kingka26@msu.edu or call 231-779-9480.
Get Directions
Related People
---