4-H Food your Business Spin Club
October 4, 2021 - October 25, 2021 4:30 pm EST
Registration Deadline: September 30, 2021 - 12:00AM
Online
---
Contact: Michelle Neff, hydemich@msu.edu, 989-539-7805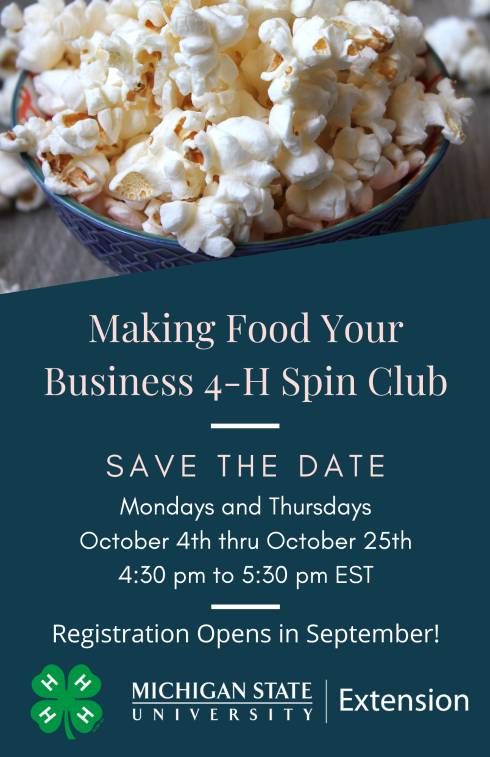 Have you ever wanted to make food and sell it? Michigan 4-H is offering a fun SPIN club opportunity for youth ages 13 to 19 to learn about what it takes make a food product and selling it. Each meeting time a different topics will be explored to help youth be learn how to create a food base business and follow the Michigan Food Cottage Law through an online zoom meeting.
Topics that will be covered include:
Cottage Food Law
Entrepreneurship
Labels & Packaging
Locations to Market Product
Pricing
Journaling
Make a product from Start to Finish:
Showcase Presentation

Supplies will be provided to youth that participate in each week of the SPIN Club.
Registration for this event has closed.