4-H Forestry Day Camp
July 7, 2020 - July 10, 2020
Marguerite Gahagan Nature Preserve, 209 East Maplehurst, Roscommon, MI 48653
---
Contact: Julie Crick
July 7-10, 2020
9 a.m. to 4 p.m., Monday - Wednesday
No overnights
Marguerite Gahagan Nature Preserve, 209 East Maplehurst, Roscommon, MI 48653

Open to youth ages 11-15 with a desire to learn more about forestry.

This fun and interactive four day camp will provide the opportunity to learn all about forestry in Michigan. Participants will increase their understanding of forest ecosystems and how to manage them. Participants will also learn about various forestry related career operations.
Activities will include the following:
Tree Identification, Forest Measurements, Insect and Disease Identification, Careers, Games, Compass Basics, and more. Youth will also go on a field trip to tour a sawmill and an active timber harvest.

This camp is open to any youth between the ages of 11 and 15 as of Jan. 1, 2020. The cost is $25* per youth. An additional $20 Participation Fee also applies if your child is not already a 4-H member.

The cost does not include lunch; please bring a sack lunch, bug spray and sunscreen each day. Closed toed shoes and pants are also required.

The deadline to register is June 30, 2020. Space is limited to 20 participants.
Get Directions
Related People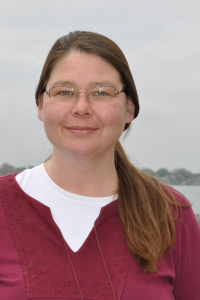 Julie Crick
989-275-7179
crickjul@msu.edu