4-H History at Home SPIN Club with the Naval History and Heritage Command Session 3
July 1, 2021 6:30PM - 7:30PM
---
Contact: Elizabeth Wiener
Do you enjoy learning about history? Do you wonder about how 4-H was involved in WWII? How about learning how to cook for an entire battleship? Did you know that every uniform has specific purposes? AND did you know that dogs and other animals played a specific role both as working dogs and as mascots throughout history?
Join Sawyer and Shea the Sea Dogs, along with Tom Frezza of the Naval History and Heritage Command in Washington, D.C., for a 4-week Zoom series to learn all this and more!
All ages welcome but recommended for ages 10 and up. For sign-up instructions, please contact Liz at wienerel@msu.edu.
Check out some of the information from the US Naval History and Heritage Command here: https://www.youtube.com/user/usnavyhistory
Related People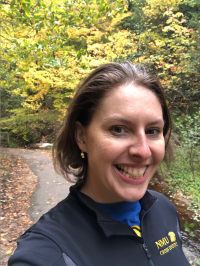 Elizabeth Wiener
wienerel@msu.edu
---