4-H Michigan Trivia SPIN Club
June 3, 2021 - July 15, 2021 4-5 pm
Registration Deadline: June 10, 2021 - 05:00PM
---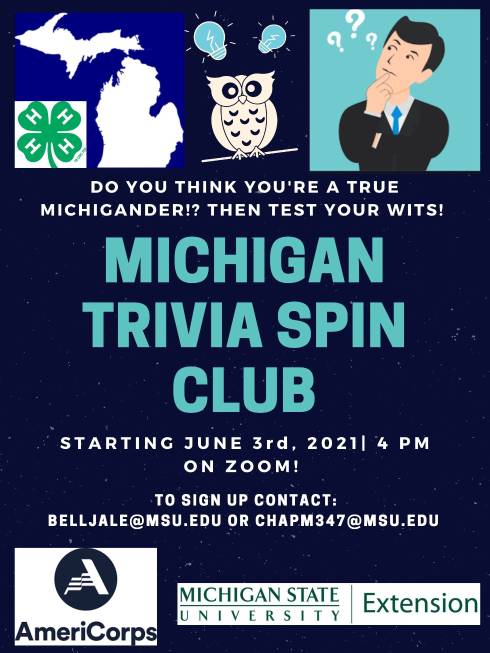 How much do you know about the great state of Michigan? Have you ever wanted to find out how you scale next to others in your knowledge of some of Michigan's most historic, and most treasured landmarks? Come find out as we produce seven weeks of challenges related to our great state and see how you stack up with other 4-H members from all around!
The 4-H Michigan Trivia SPIN Club meets every Tuesday from 4-5pm on zoom!
Credentials: 648 111 8712
PW: 474550
If you have any questions or concerns, please contact Jalen Bell or Bershar Chapman for more information.
Registration for this event has closed.
---