4-H Ninja Training Spin Club
February 10, 2021 - March 17, 2021
Online via Zoom
---
Contact: For more information please contact Michelle Neff at hydemich@msu.edu.
ABOUT THE CLUB:

Have you ever wondered what it takes to be a ninja that you see on TV? Besides being physically active and in shape, what other things help them be successful? Michigan 4-H is offering a fun SPIN club opportunity for youth ages 9 to 19 to learn about what it takes to be a ninja. Each week different topics will be explored to help youth be active and strive to be healthy through an online zoom meeting. In addition, youth will participate in a goose chase activity that will give them missions and challenges throughout the week.
Topics that will be covered include:
Goal setting - What are my physical fitness goals? How am I going to accomplish them?
Strength - Ninjas have to have strength both physically and mentally. What are ways to gain strength in these two areas?
Physical activity - Exercise can help ninjas move and gain flexibility.
Good nutrition - Ninjas must eat right to perform at their best. What does good nutrition look like?
Balance - Working on balance is fundamental in ninja training, let's explore ways to build balance into your everyday routines.
Mindfulness - Ninjas must work hard but also have to focus on the little things. Learn some strategies that build patience and focus during your training.
Youth that complete the 4-H SPIN club will have the opportunity to interact with 2020 American Ninja Warrior Winner, Daniel Gil. He will speak to Michigan 4-H youth and friends at the end of March. More information will come out about that awesome opportunity.

Fun T-shirts will be provided to youth that participate in each week of the SPIN Club.

NEW TO 4-H:
All youth must also register in the 4HOnline database after completing this registration. If you are new to 4-H and not sure how to enroll, please click on this video link which will show you step by step on how to enroll (instructions are also sent in the confirmation email). There is no membership fee to be a Michigan 4-H Member for the 2020-2021 program year. If you have any questions, please contact 4-H staff using the contact information below.

EXISTING 4-H MEMBERS:
For existing 4-H members, please make sure you have re-enrolled for the 2020-2021 program year. Here is a video link to show you how to re-enroll for this program year. If you are already enrolled, 4-H staff will ensure you are signed up in the 4-H Ninja Training SPIN Club in 4HOnline.
Get Directions
Related People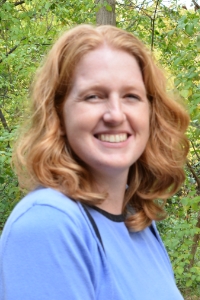 Michelle Neff
hydemich@msu.edu
---