4-H Proud Equestrians Program Instructor Update
October 19, 2019 - October 20, 2019
---
Contact: Karen Waite
Oct. 19-20, 2019


Michigan State University
W.K. Kellogg Biological Station Conference Center
3700 E. Gull Lake Drive
Hickory Corners, MI 49060
and
Cheff Therapeutic Riding Center
8450 N 43rd St.
Augusta, MI 49012

Registration: Saturday, Oct. 19, 2019, 2:30 p.m. (Cheff Center)
Adjourn: Sunday, Oct. 20, 1:30 p.m.
Costs:
$100.00 - 4-H volunteers and MSU Extension staff
$152.80 - Personnel from other agencies
Persons who do not show up at the workshop, do not have a replacement, or do not cancel to Karen Waite at kwaite@msu.edu before Oct. 6, 2019, will be charged the full registration rate.
WHO SHOULD ATTEND?
This is a workshop strictly for therapeutic riding instructor and therapists working with therapeutic riding programs. All 4-H instructors certified before Jan. 1, 2019 are required to attend either the October 2018 or the October 2019 workshop in order to be approved to teach a 4-H PEP program in Michigan: Jan. 1, 2020 to Dec. 31, 2020.

OBJECTIVE:
To provide continuing education for 4-H PEP Certified Instructors and others involved in therapeutic riding activities.
Related Topic Areas
Keweenaw County, Houghton County, Ontonagon County, Baraga County, Gogebic County, Iron County, Dickinson County, Menominee County, Delta County, Marquette County, Alger County, Schoolcraft County, Luce County, Chippewa County, Mackinac County, Leelanau County, Benzie County, Manistee County, Grand Traverse County, Antrim County
Event Location
3700 East Gull Lake Drive Hickory Corners, MI 49060
269-671-5117
Get Directions
Related People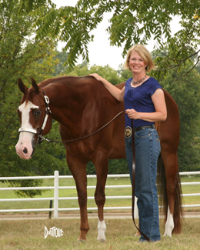 Karen Waite
517-432-0383
kwaite@msu.edu