4-H Spartan Coding Camp
July 17, 2021 - August 15, 2021 Two weekends, Saturday and Sunday. July 17-18 and August 14-15. 9am to 3pm ET
Registration Deadline: July 12, 2021 - 11:59PM
Zoom
---
Contact: Christine Miller
4-H Spartan Coding Camp will help you discover your passion for technology and enable you to continue practicing throughout high school. This course includes a four-day virtual summer camp and will feature evening engagement activities including career exploration. Whether you have prior computer coding knowledge, or have never even thought about it, you will gain valuable coding experience and skills. By the end of the camp, you will learn to develop with your own tech ideas; design and code a personal website from scratch! Specific coding languages taught during the program include HTML, CSS, JS, Ruby, Rails, and Github. Open to rising high school freshman, sophomores, juniors and seniors with an interest in learning computer coding and applying it to solve problems. Click on the registration link for more details.
Dates: Saturday and Sunday, July 17 & 18, 2021 and Aug. 14 & 15, 2021 from 9 a.m. to 3 p.m. ET
Location: Virtually via Zoom.
Cost: $300 per participant made in two payments. First payment of $150 is due upon registration. The second payment will be due after July 1st pending possible grant funding. Rates include program fees.
Registration for this event has closed.
Related People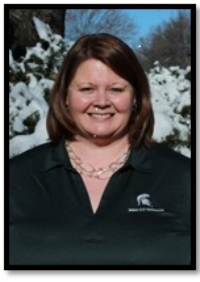 Christine Miller
johns832@msu.edu
---