4-H Veterinary Science Teen and Adult Leaders Workshop
February 15, 2019 - February 16, 2019
Kettunen Center, 14901 4-H Dr, Tustin, MI 49688
---
Contact: Nick Babcock, 517-432-1626
Explore animal systems and learn about animal health for a broad array of animals species. Come prepared to learn from others, share information and experiences, ask questions and quiz veterinarians about their careers. You will also participate in hands-on demonstrations that will teach attendees how to help members recognize healthy, sick, and/or injured animals. Meet other youth and leaders who have developed outstanding veterinary science projects and gain ideas to help others start their own vet science projects. New resources will be provided to all attendees. Open to adult and teen volunteers ages 13 (as of Jan. 1, 2019) and older.
Time:
Friday, Feb. 15, 2019, 5 - 6 p.m.
Saturday, Feb. 16, 2019, 4 p.m.
Costs:
$58.50 - 4-H members, 4-H volunteers and MSU Extension staff with 4-H responsibilities who bring a 4-H leader or member
$119.00 - Others
Cancellation Fee:
Individuals canceling without a replacement, on or after Jan. 30, will be charged a $35.00 cancellation fee. No refunds will be issued after Feb. 1 and cancelling individuals will be responsible for the full registration.
Conference Objectives:
To present new ideas, activities and approaches to the 4-H Veterinary Science Program.
Teach skills in areas of veterinary medicine and management.
To give conference participants opportunities to explore new ideas in-depth and get a "hands-on" experience.
Register
Related Topic Areas
Keweenaw County, Houghton County, Ontonagon County, Baraga County, Gogebic County, Iron County, Dickinson County, Menominee County, Delta County, Marquette County, Alger County, Schoolcraft County, Luce County, Chippewa County, Mackinac County, Emmet County, Charlevoix County, Cheboygan County, Otsego County, Presque Isle County
Event Location
Kettunen Center 14901 4H Drive, Tustin, MI 49688

Get Directions
Related People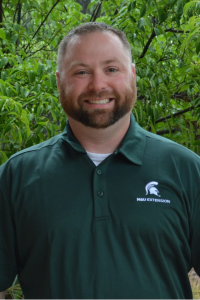 Nick Babcock
517-432-1626
babco116@msu.edu