4-H Winter Workshops
January 18, 2020 - February 29, 2020
CRAF Center, 606 Lake St, Roscommon, MI 48653
---
Contact: John Wurm
Meets on Saturdays:
January 18: Make a scarf to keep you warm. You will learn the basics of crocheting that will put you on the road to making your own garments.
February 1: Build a snowman, then make your own cocoa and marshmallows. You will learn all the science behind the scenes as well.
February 15: Become an amateur magician and amaze your friends with simple tricks. You will learn how to perform tricks and make props.
February 29: The grand finale event will be a sampling of origami, fun and games, duct tape crafts, and sticker art.
Open to youth ages 5-19. FREE for current 4-H members. $20 for non-members. (The $20 annual participation fee enables members to join in all remaining 4-H activities for the programming year at little and often at no cost.)
Related Topic Areas
Crawford County, Roscommon County, Oscoda County, Ogemaw County, 4-H Arts, 4-H Capacity Building for Youth Development Programs, 4-H Youth Mentoring, 4-H Folkpatterns, 4-H Life Skills, Roscommon County 4-H, 4-H Cloverbuds (Ages 5-7), 4-H
Get Directions
Related People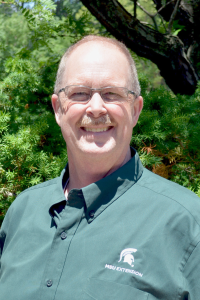 John Wurm
989-275-7177
wurmj@msu.edu