4-H State Award Deadline
February 1, 2019
Online
---
Contact: Betty Jo Krosnicki, nashbett@msu.edu, 810-648-2515
4-H State Awards Program
A 4-H State Award is the highest honor bestowed on a Michigan 4-H member. 4-H State Award winners become part of an elite group of 4-H youth who have demonstrated the highest level of excellence in learning, leadership and service. The purpose of this awards program is to provide 4-H youth a learning opportunity where they can receive recognition while developing important life skills. Through the experience, members apply skills in communication, organization and self-motivation.
A select number of 4-H State Award applicants are invited to attend the prestigious 4-H State Award Recognition Event held during 4-H Exploration Days as State Award delegates. 4-H State Award delegates are selected through an application process that showcases their knowledge, skills and experiences in their chosen 4-H project area. Participation in the State Awards Program helps all applicants develop workforce preparation skills such as communication, time management, goal setting and record keeping.
Recognition for 4-H State Award winners include a plaque and cash award. The program recognizes 4-H members in 19 project areas in both junior (13-15 years old) and senior (16-19 years old) age divisions, as well as a group award area (13-19 years old).

Applications must be submitted by Feb. 1. Applications and instructions for submitting a 4-H State Award can be found at: https://www.canr.msu.edu/4_h_scholarships_and_recognition_program/4_h_awards_and_recognition_program.
Related Topic Areas
Keweenaw County, Houghton County, Ontonagon County, Baraga County, Gogebic County, Iron County, Dickinson County, Menominee County, Delta County, Marquette County, Alger County, Schoolcraft County, Luce County, Chippewa County, Mackinac County, Emmet County, Charlevoix County, Cheboygan County, Otsego County, Presque Isle County
Get Directions
Related People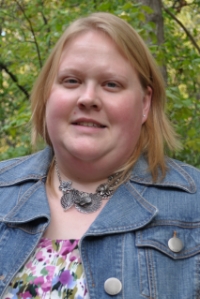 Betty Jo Krosnicki
810-648-2515
nashbett@msu.edu