CANCEL: 8-Hour ServSafe Manager Training- Clarkston: October 9th
October 9, 2020 9:00AM - 5:00PM
Calvary Evangelical Lutheran Church 6805 Bluegrass Drive Clarkston, MI 48436
---
Contact: Christine Venema , Tina House
THIS EVENT HAS BEEN CANCELED DUE TO MSU'S RESPONSE TO THE NOVEL CORONAVIRUS.
READ MORE ON THE MSU 2019 NOVEL CORONAVIRUS WEBSITE.
The hyperlink should link to: https://msu.edu/coronavirus/.
8-Hour Class

Earn ServSafe® certification with help from MSU Extension.

MSU Extension offers 8-hour ServSafe® training, which is a national certification program. This class is designed for anyone working in the food service industry, including non-profit organizations.

Participants must receive a 75% score on the exam to earn a certificate.

Registration Information

The cost of the 8-hour course is $75 per person and does not include the cost of the ServSafe Manager 7th edition book.
Textbook Requirement - Must Purchase Separately
You must have a ServSafe Manager 7th edition book that contains an answer sheet to take the class and the exam. Please order your book and read before attending class. After registering for this class you will receive a confirmation message that includes the instructions on how to purchase a ServSafe 7th edition book and includes an answer sheet. Order from Amazon
Instructors
Classes are taught by MSU Extension educators, who are certified instructors and exam proctors through the National Restaurant Association.

Topics Covered
Providing safe food
Forms of contamination
The safe food handler
The flow of food
Food safety management systems
Safe facilities, cleaning and sanitizing
Related Topic Areas
Business, Genesee County, Oakland County, Macomb County, Wayne County, Washtenaw County, Livingston County, Business Development, Entrepreneurship, ServSafe, Lapeer County
Get Directions
Related People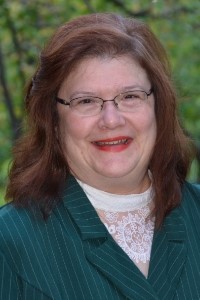 Christine Venema
venema@msu.edu