8-Hour ServSafe Manager Training - Genesee County - May 18
May 18, 2020 9:00AM - 5:00PM
605 N. Saginaw Street, Suite 1A Flint, MI 48502
---
Contact: Lisa Treiber
This office is located in the GCCARD building on the first floor. You will enter through the main entrance facing Saginaw Street by buzzing in on the intercom.
8-Hour Class

Earn ServSafe® certification with help from MSU Extension.

MSU Extension offers 8-hour ServSafe® training, which is a national certification program. This class is designed for anyone working in the food service industry, including non-profit organizations.

Participants must receive a 75% score on the exam to earn a certificate.

Registration Information

The cost of the 8-hour course is $75 per person and does not include the cost of the ServSafe Manager 7th edition book.
Textbook Requirement - Must Purchase Separately
You must have a ServSafe Manager 7th edition book that contains an answer sheet to take the class and the exam. Please order your book and read before attending class. After registering for this class you will receive a confirmation message that includes the instructions on how to purchase a ServSafe 7th edition book and includes an answer sheet.
You may also purchase a 7th edition ServSafe Manager book from the Genesee County Extension Office (605 N Saginaw St. Suite 1A, Flint, MI 48502) for $72 (this may save the cost of shipping fees when ordering online). Please contact the office to make arrangements to purchase and pick up your book by calling 810-244-8512.
Instructors
Classes are taught by MSU Extension educators, who are certified instructors and exam proctors through the National Restaurant Association.

Topics Covered
Providing safe food
Forms of contamination
The safe food handler
The flow of food
Food safety management systems
Safe facilities, cleaning and sanitizing
Related Topic Areas
Business, Food & Health, Shiawassee County, Genesee County, Tuscola County, Oakland County, Livingston County, Business Development, Entrepreneurship, ServSafe, Lapeer County, Saginaw County, Food Safety Regulations and Courses
Get Directions
Related People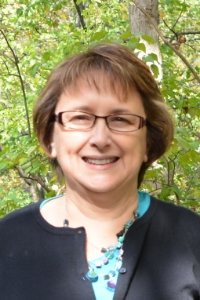 Lisa Treiber
989-832-6643
treiber@msu.edu