CANCELED: Advanced Facilitative Leadership - May 2020
May 20, 2020 - May 22, 2020
Kettunen Center 14901 4-H Drive Tustin, MI 49688
---
Contact: Anne Brooks , Georgia Peterson
THIS EVENT HAS BEEN CANCELED DUE TO MSU'S RESPONSE TO THE NOVEL CORONAVIRUS.
READ MORE ON THE MSU 2019 NOVEL CORONAVIRUS WEBSITE.
May 20-22, 2020
Kettunen Center
14901 4-H Drive
Tustin, MI 49688
Advanced Facilitative Leadership—Navigating Your Way Through Conflict, an experiential workshop focused on developing your comfort with leading high-heat meetings. This was initiated in response to requests from participants in our other programs (Facilitative Leadership; Communicating through Conflict; Conflict, Collaboration & Consensus) for a next-step focused on leading in conflict-ridden situations.
The workshop will focus on leading groups desiring collaborative action, but facing difficult situations involving differences that could potentially stop forward movement.
We'll use realistic situations and a simple framework to help you practice key skills and processes. The framework focuses on four essential clusters of competencies—self-awareness, self-management, group awareness, and group facilitative leadership. Participants will pair up to practice leading a meeting and will receive intensive feedback in a subsequent debrief session. You will also try out a variety of skills and competencies with practice situations, explore the importance of working with emotions, and create a personal philosophy statement to guide your future work.
The cost of the workshop, $495, includes lodging, meals, a book and additional materials. Please note that registration fees cannot be refunded after May 8, 2020.
The program will begin at 10 a.m. on May 20 and end on May 22 at 3 p.m.
Related Topic Areas
Lake County, Newaygo County, Wexford County, Missaukee County, Osceola County, Clare County, Mecosta County, Isabella County, Advanced Facilitative Leadership, Gladwin County, Facilitative Leadership, Leadership
Get Directions
Related People
Anne Brooks
517-432-7623
BROOKSA@MSU.EDU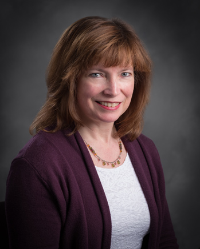 Georgia Peterson
517-353-9435
petersog@msu.edu