Alumni University
August 27, 2020 - August 28, 2020
MSU Campus, East Lansing, MI 48824
---
Contact: Faith Brooks-Mason
All Michigan State University graduates and their guests are invited to attend the annual Alumni University event. Formerly known as "Alumni Reunion Days", Alumni University brings participants together for a two-day educational experience on the MSU campus. We encourage you to come back, have fun, celebrate with your classmates and tour new sites on campus — all while learning from some of MSU's best educators.
Additionally, 50-year graduates will enjoy special recognition and gifts from the MSU Alumni Office.
An event catalog for the 2020 program will be available in April. Registration opens in May.
Related Topic Areas
Get Directions
Related People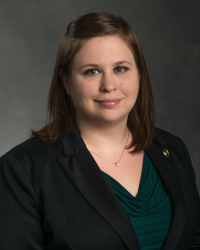 Faith Brooks-Mason
517-355-3887
brook292@msu.edu