Attracting and Retaining Employees
February 15, 2022 8:00AM - 12:45PM
Registration Deadline: February 14, 2022 - 11:45PM
Ottawa County Fillmore Complex, 12220 Fillmore Street, West Olive, MI 49460
---
Contact: Jeremy Jubenville
Are you struggling to find enough employees?
Ask any agricultural employer in Michigan to list their biggest concerns and there's a good chance labor ranks near the top. The 2022 labor market is a challenging environment and businesses are struggling to find and keep high-quality employees. The food and agriculture industry is no stranger to this problem, but the highly competitive market has made it much more difficult for our industry to find the help it desperately needs.

In recognition of this critical issue, MSU Extension has organized a 1/2-day attraction and retention workshop for food and agricultural employers. This introductory workshop is designed for small and medium-sized businesses who are interested in improving their Employer Value Proposition (EVP) by making their operation a more enticing place to work. Attracting and retaining key employees is one of the cornerstones of resilient companies and crucial to the long-term viability of any business. Companies that have the ability to draw in and keep quality employees enjoy many benefits, including the realization of their investments in worker training, retaining key staff and their organizational knowledge, and maintaining customer satisfaction.

In this workshop, we'll cover the fundamental concepts of attracting and retaining employees, including:
Employer Value Proposition

Company culture and Branding

Wages and benefits
Valuing current employees
---

Featuring local and regional subject experts:

Dr. Angela Hall - Associate Professor at the Michigan State University School of Human Resources and Labor Relations. She is also an affiliated faculty at MSU's College of Law and MSU's Center for Gender in a Global Context.

Ashley Batteen - Recruitment, Professional Development, and DEI Officer, Michigan Department of Agriculture
Jill Cords - Career Consultant, MSU College of Agriculture and Natural Resources & MSU Career Services Network

Karrie Brown - Agribusiness Industry Council Lead, West Michigan Works! & the Agribusiness Talent Council
Stan Moore - Farm Business Management Educator, MSU Extension



Note: Due to the unpredictable nature of the COVID-19 pandemic, this event may be converted to a virtual workshop if changes to MSU Extension or Ottawa County policy prevents us from meeting in-person. We are planning for an in-person program in February. All participants, regardless of vaccination status, are required to wear a mask while indoors on MSU property or any property that is reserved or rented exclusively for an MSU activity. Please do not attend any programs, meetings, or events if you feel ill.
---
Agenda:
8 a.m. – Welcome
8:15 - 9:50 a.m. – Session 1: Presenting your company as a great employer to potential employees

We start by building a strong foundation: Employer Value proposition, Company Culture, Branding.
What are they?
Why are they important to attraction and retention efforts?
Speaker: Dr. Angela Hall (Michigan State University)

9:50 - 10 a.m. – Quick break

10 - 11:15 a.m. – Session 2: Getting started on building a brand and developing your company culture

Building on the foundation laid in the previous session, Ashley and Jill provide a general approach to defining a company culture and building a company brand. They'll also touch on messaging and engagement activities that can help increase brand awareness and communicate your culture to the public.
Speaker: Ashley Batteen (Michigan Department of Agriculture) and Jill Cords (Michigan State University)
11:15 - 11:25 a.m. – Break

11:25 a.m. - 12:40 p.m. – Session 3: Living wages, benefits, and valuing current employees

Recruiting, training, and productivity losses are some of most apparent and quantifiable costs associated with replacing employees, but high turnover rates have also been shown to lower team morale and can even reduce the ability to attract new employees. We wrap up the workshop with a discussion on wages, non-monetary compensation, and the value of current employees.
Speakers: Karrie Brown (West Michigan Works!) and Stan Moore (Michigan State University Extension)
12:45 p.m. – Lunch (only if we're in-person)

Registration Cost:
Normal Registration (Ends Feb. 7, 2022): $30
Last-minute Registration (Ends Feb. 14, 2022): $40

Cancellation Fee after Feb. 11, 2022: $10
Class size is limited to 20 participants to allow for more personal attention and meaningful discussion.
Lunch sponsored by Greenstone Farm Credit Services
Registration for this event has closed.
Event Location
12220 Fillmore St., Suite 122 West Olive, MI 49460
616-994-4580
Get Directions
Related People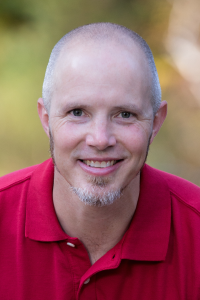 Jeremy Jubenville
jubenvi3@msu.edu
---