AutumnFest
November 9, 2019
MSU Pavilion for Agriculture and Livestock Education. 4301 Farm Lane, Lansing, MI 48910
---
Contact: Faith Brooks-Mason, brook292@msu.edu, 517-355-0284
Starts 3 hours before the kickoff of the MSU vs. Illinois football game.
You'll see and hear how students, faculty and alumni of the MSU College of Agriculture and Natural Resources are addressing current and emerging issues related to food, energy and the environment.
AutumnFest is continuing to change this year to give you more time to chat with old friends, network with other alumni and attendees, and engage in activities throughout the Pavilion.
AutumnFest Highlights
Experience the south campus animal farms.
Sample terrific Michigan products.
Enjoy indoor, heated tailgating.
Delight in children's activities.
Eat great food.
Talk with members of CANR departments and student clubs.
Price
Adult meal tickets are $25 each for registrants, $30 at the door.
Student meal tickets (ages 6-21) are $10 each for ages 6-12 for registrants, $15 at the door.
Children under 5 are free.
Football tickets are available at msuspartans.com.
How AutumnFest Helps the College
AutumnFest attendees have been incredibly generous in supporting the college since the first event in 1975. You've raised more than $251,000 for scholarships, student activities and alumni programming.
We encourage you to expand your support by making a gift to the annual fund and becoming Spartan Loyal! A gift to the annual fund through AutumnFest will support the CANRAA Alumni Distinguished Scholarship Fund or a fund of your choice.
Related Topic Areas
Event Location
Pavilion for Agriculture and Livestock Education. 4301 Farm Lane, Lansing, MI 48910
517-432-5566
Get Directions
Related People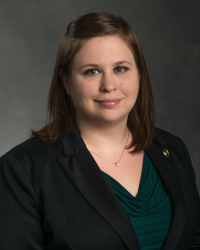 Faith Brooks-Mason
517-355-3887
brook292@msu.edu