Back to Basics: Christmas Tree Production-Feb 9
February 9, 2021 12:30PM - 2:00PM
Webinar
---
Contact: For more information, contact Jill O'Donnell at odonne10@msu.edu, 231-920-8597, Heidi Lindberg at wollaege@msu.edu, 440-533-9200 or Bert Cregg at cregg@msu.edu or 517-353-0335.
Christmas Tree Winter Webinar Series 2021
Free Webinar Series

Tuesdays - Feb. 2-23, 2021
12:30 - 2 p.m. EST

Christmas tree operations run the gamut from small choose and cut farms to large-scale wholesale operations. Regardless of the size or type of farm, however, a good working knowledge of their overall production system is essential to help growers avoid problems before they start and give them a leg up on trouble-shooting issues when they arise. In this webinar series, experts from MSU and around the country will examine the fundamentals of Christmas tree production from understanding soils and site selection to managing pests and diseases during the rotation to ensuring maximum needle retention for the end customer. This program will provide newer growers with the foundation they need to gain confidence in their decision-making and will provide the 'old hands' a much-needed review as well as updates on research and emerging issues.
COST: FREE

Webinar Topics/Agenda
Disease management – developing your strategy - Monique Sakalidis, Michigan State University
Effective disease management is much more than applying fungicides. Dr. Sakalidis will review the principals of disease control and how you can use them to manage some of the common diseases in your Christmas tree fields.
Insect Management: Avoiding the pesticide treadmill - Cliff Sadof, Purdue University
Minimizing or eliminating damage from insect pests requires and integrated management approach. Dr. Sadof will discuss how to design an insect management plan that is effective, environmentally friendly, and flexible enough to respond to new insect/mite problems you may find in your fields.
Keeping the customer satisfied: Understanding and managing needle retention - Gary Chastagner, Washington State University
Needle retention is critical to customer satisfaction. The ability of trees to hang on to their needles is impacted by a range of factors before and after trees are harvested. Dr. Chastagner will review the best management practices to keep trees fresh, helping you improve quality and customers satisfaction.

Speaker Biographies:
Rick Bates, Pennsylvania State University, Department of Plant Science
Dr. Bates' research with Christmas trees includes: species selection, planting, vegetation and disease management, fertilization, shearing and post-harvest handling. In addition, he provides leadership in the planning and implementation of the highly recognized annual Pennsylvania Christmas tree management short course.
Monique Sakalidis, Michigan State University, Department of Plant Soil and Microbial Sciences and Department of Forestry
Dr. Sakalidis is an Assistant Professor in Forest Pathology in the Department of Plant, Soil and Microbial Sciences and the Department of Forestry at Michigan State University. Her research focuses on the use of genomic tools in conjunction with traditional pathology tools to mitigate and respond to forest tree diseases (detection, identification, pathogenicity and population analysis). She is currently focusing on oak wilt, white pine, and spruce decline but is always on the lookout for new problematic tree diseases in forested and Christmas tree plantations.
Cliff Sadof, Purdue University, Department of Entomology
Dr. Sadof is Professor and Extension Specialist at Purdue University, responsible for developing pest management programs for insect pests of ornamental crops. Dr. Sadof's research interests include integrated pest management of ornamental landscape and production systems, reduction of invasive species introductions on imported nursery and floriculture crops, and developing education and outreach programs to reduce the introduction of invasive species.
Gary Chastagner, Washington State University, Department of Plant Pathology
Dr. Chastagner has worked with Christmas tree growers since 1979 in his role as Plant Pathologist and Extension Specialist with Washington State University. He is well known for his work on the management of Christmas tree diseases; and factors that affect the postharvest quality of Christmas trees. His work has helped get healthier, longer-lasting Christmas trees into people's homes.
Note - Seminars on February 9th and 16th qualify for 2 Michigan Pesticide credits for Private Core, Commercial Core or Category 3B.

Projects supported by:
Project GREEEN (Michigan)
Michigan Christmas Tree Association
Michigan Seedling Growers Association
Related People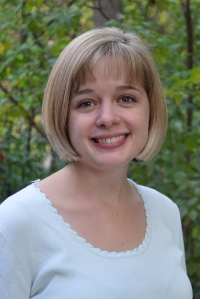 Heidi Lindberg
wollaege@msu.edu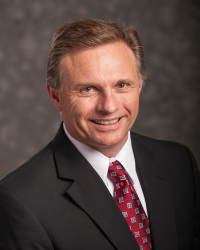 ---