Be Food Safe and Ready for Emergencies-Preparing Financially for Disaster
November 20, 2020 12:00PM - 1:00PM
Zoom Webinar
---
Contact: Contact Karen Fifield at fifield@msu.edu, with questions.
Learn how to be prepared during weather emergencies topics include food safety, planning for farm issues, financial distress, as well as becoming mindful when handling emergencies. Join us online via Zoom using your laptop, tablet, smartphone, or any device with internet access. These are FREE workshops taught by experienced MSU Extension educators.

What To Do After a Flood - Aug. 21, 2020
Safe food recovery tips for keeping you and your family healthy.

Climate and Weather Smart Farming Practices - Sept. 4, 2020
Just like a homeowner, a farmer must also adapt and mitigate the changes climate and weather can have on their operations. Impacts can range from causing poor field conditions to poor quality of products like food for animals and humans. This presentation will cover the current weather and climate issues farmers are facing and examples of adaptation and mitigation techniques they can use. Consumers will get a glimpse at how their food is produced and how weather and climate could impact food supply.

Power Outages - Sept. 18, 2020
Preparing you and your family for long term power outages-keeping food safe.

Emergency Response for Accidents Involving Livestock - Oct. 16, 2020
Responding to accidents can be a difficult situation, combine an accident scene with traumatized animals and you quickly have a very chaotic situation on your hands. This session will focus on how the ERAIL program can help first responders, law officers and others involved in accident response be better prepared to respond effectively to an accident where animals are present. Tools and educational training that are offered will be discussed, as well as what to expect during a response and actual experiences will be shared.

Severe Weather Events - Nov. 6, 2020
Preparing and planning for the unknown.

Preparing Financially for Disaster - Nov. 20, 2020
Save time, money, and stress when a disaster strikes by making financial preparations. Important steps to prepare in advance and several resources will be included.

Emergency Preparedness Making An Emergency Kit - Dec. 4, 2020
Tips to make your own emergency supply kit.

Preparing for Emergencies When Traveling -Dec. 18, 2020
Tips for preparing your vehicle for disaster or emergency situations.

Sanitizing Disinfecting -Jan. 8, 2021
The importance of proper cleaning and sanitizing after server weather events.

Being Mindful in Emergencies - Jan. 22, 2021
Using mindfulness to move from reacting to responding in an emergency.

Emergency Preparedness for Seniors - Feb. 5, 2021
Simple tips to stay healthy and safe in food emergencies.

Preparing Youth for Emergencies - Feb. 19, 2021
Preparing youth to recognize and take action during emergencies.

Handling Stress During a Farm Emergency - March 5, 2021
Resources and tools for managing your farm stress in an emergency.
Related People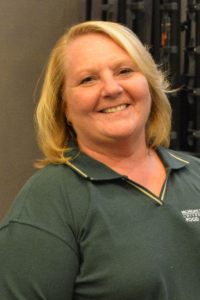 ---