Better Process Control School - March 2022
March 7, 2022 - March 17, 2022
Online via zoom
---
Contact: For more information about the course contact ANR Event Services at 517-353-3175 or events@anr.msu.edu.
The Federal Food & Drug Administration published in the Federal Register, March 16, 1979, Vol. 44, No. 53, a regulation titled, ACIDIFIED FOODS AND LOW—ACID FOODS IN HERMETICALLY SEALED CONTAINERS—MANUFACTURE & PROCESSING. Parts 113.10 and 114.10, Personnel state:
"All operators of retorts, processing systems, and aseptic processing and packaging systems, and container closure inspectors shall be under operating supervision of a person who has attended a school approved by the Commissioner for giving instruction in retort operations, processing systems operations, aseptic processing and packaging systems operations, and container closure inspections, and has been identified by that school as having satisfactorily completed the prescribed course of instruction."

The U.S. Food and Drug Administration has selected Michigan State University as one of the authorized schools to present the Better Process Control School. Students who successfully complete this course will meet FDA certification requirements.

DATES:
March 7-11, 2022: Acidified Foods, Better Process Control School
March 7-17, 2022: Acidified Foods and Low Acid Canned Foods, Better Process Control School
All synchronous sessions will take place 11 a.m. - 2 p.m. EST.
PLACE:
Online, live synchronous sessions via Zoom. Each session will be recorded and available for participants online after the live synchronous session. Participants are expected to attend the live sessions unless excused through communicating with program coordinators, Dr. Kirk Dolan and Renae Latoski. Participants who do not attend each live session and have not communicated absences with the program coordinators may not receive full credit for their participation and may not receive their completion certificate.
FEES:
$500 per person - five-day, Acidified Foods and Low Acid Canned Foods, Better Process Control School
$400 per person - for the five-day Acidified Foods Course only
Registration fees include tuition. All registrations must immediately follow with payment. Registration DOES NOT include text books. After registering, you will receive an email confirmation with information about purchasing the required text book. Text books cost $110. Exams are open book.
You may withdraw from this course with a full refund less a $100 processing fee provided we are notified of the cancellation by Feb. 25. After this date, you will be responsible for the full registration fee if you register and do not attend. A substitute from the original registrant's institution or company may attend.
SUBJECTS:
After each lecture and related discussion, a short study period will be given before the open book examination for each of the following subjects. The exams are standardized by the Grocery Manufacturers Association Science and Education Foundation with approval of the FDA. A minimum score of 70% for each exam is required for passing.
Monday, March 7
Welcome
Chapters 1-3
Exams 2 and 3 on your own
Tuesday, March 8
Chapters 4 and 5
Exams 4 and 5 on your own
Wednesday, March 9
Chapters 6 and 7
Exams 6 and 7 on your own
Thursday, March 10
Chapters 8 and 16
Exams 8 and 16 on your own
Friday, March 11
*The Acidified Foods course is complete after exams in the preceding topics are passed with 70% or greater score.*
The following sections are required for the Low Acid Canned Foods course.
Monday, March 14
Chapters 9 and 10
Exams 9 and 10 on your own
Tuesday, March 15
Chapters 11 and 12
Exams 11 and 12 on your own
Wednesday, March 16
Chapters 12 and 13
Exams 12 and 13 on your own
Thursday, March 17
Chapters 14, 15 and 17
Exams 14, 15 and 17 on your own
CERTIFICATE:
After satisfactory completion of the course you will be awarded a certificate. The certificate will list the subjects passed with a score of 70% or greater, and will be distributed via email after successful completion of each program.
MSU reserves the right to cancel or reschedule the course due to insufficient enrollment or other unforeseen circumstances. If the course is cancelled or postponed, the University will refund registration fees.
Get Directions
Related People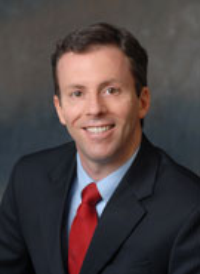 ---