Biological Pest Control Workshop for Greenhouse Growers
February 21, 2019 8:30AM - 1:00PM 8:30 a.m. - 1 p.m.
Bogie Lake Greenhouses 1525 Bogie Lake Rd. White Lake, MI 48383
---
Contact: W. Garrett Owen
This workshop is designed to help beginning to advanced growers which emphasizes biological pest control in spring floriculture crops. Mr. Jeremy Jubenville, Kalamazoo's MSU Extension Greenhouse and Floriculture Educator, will discuss the following topics:
• Know your Enemy – Key Pest Biology and Ecology
• Biological Pest Control for Thrips.
• Integrating Aphid, Whitefly, & Mite Control Tactics into a Thrips Biocontrol Program.
• Product Exploration, Demonstrations, and Q & A with Carly Kelly-Scholz of Plant Products, Inc and Chris Anzell of Koppert Biological Systems
This program is sponsored by (in no particular order): Plant Products, Inc and Koppert Biological Systems
This session will qualify for 6 credits towards Michigan RUP licenses. (Commercial Core, Private Core, 1B, 3B)
Pre-Registration Cost (Ends Feb. 7): $20
Normal and On-site Registration: $30
Cancellation Fee after Feb. 14: $20
Registration includes programming, lunch, morning snack, and handouts.
Biological_Control_Workshop_Flyer.pdf
Get Directions
Related People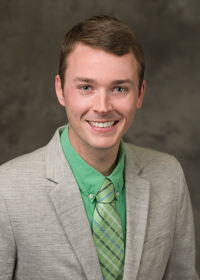 W. Garrett Owen
248-347-0269, Ext. 202
wgowen@msu.edu