Branding 101 for Food Entrepreneurs
January 22, 2019 12:00PM - 1:00PM
---
Contact: Kendra Wills
The Branding 101 for Food Entrepreneurs webinar series is intended for people who are looking for advice in how to brand and market their products to B2B and consumer audiences. Written for start-ups, this series will focus on the basics of how to think about, structure and define food-based brands to drive the most impact and build affinity in the marketplace.
There are five webinars in this series. Participants may register for any number. Recordings of each webinar will be made available to registered registrants.
Instructors for this series include two, private sector marketing and design professionals with 20 years of experience working with large companies and small businesses.
SESSION
DESCRIPTION

Tuesday, Jan. 22, 2019
Noon – 1 p.m.

$30

Brand Positioning & Personality: Who are you and why do you exist?

In this session, we will explore the basic idea of Brand Development. Your brand is much more than just your name or logo; it's the combination of who you are, why you do what you do, and everything that makes your company and product truly unique. We will cover the basics of how to craft an ownable and authentic brand position.

Tuesday, Jan. 29, 2019
Noon – 1 p.m.

$30

Defining Your Audience: Who is your target and why do they need your product(s)?

When marketing your product, understanding your audience is just as important as understanding what it is that makes your company special. We will walk through strategies to identify your best targets and outline how to understand their drivers.

Tuesday, Feb. 5, 2019
Noon – 1 p.m.

$30

Key Messages: How to build messages that resonate.

You understand your brand position and have a clear grasp on your targets. Now what? In this session, we'll talk about how to craft messaging that is authentic to your brand and builds loyalty and action among your audiences.

Tuesday, Feb. 12, 2019


Noon – 1 p.m.

$30

Identity: The importance of selecting the right name and visual identity for your brand.

Your name and visual identity need to reflect your company, but they also need to work in application. We'll talk about the vital elements that you needs to consider when developing your outward-facing identity.

Tuesday, Feb. 19, 2019

Noon – 1 p.m.

$30

User Experience: How to optimize your customers' interactions with your brand.

Your target has multiple avenues for coming into contact with your brand. Each of these interactions present an opportunity for you to strengthen your brand equity and build a stronger relationship with your customer. In this session, we will explore ways to optimize your communication touchpoints for the most impact.
https://events.anr.msu.edu/admin/eventdata/FoodBranding101/Food_Branding_Webinar_Series_Flyer.pdf
Related Topic Areas
Agriculture, Food Innovation Districts, Business, Keweenaw County, Houghton County, Ontonagon County, Baraga County, Gogebic County, Iron County, Dickinson County, Menominee County, Delta County, Marquette County, Alger County, Schoolcraft County, Luce County, Chippewa County, Mackinac County, Emmet County, Charlevoix County
Related People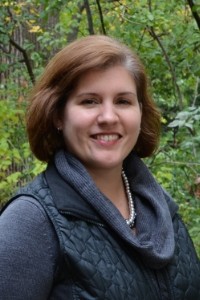 Kendra Wills
616-608-7424
willsk@msu.edu