Brightening Your Idea Webinar Series-October
October 21, 2021 9:00AM - 10:30AM
Zoom Webinar
---
Contact: For information, contact Becky DeYoung, at bdeyoung@msu.edu or (810) 333-5531.
Do you have a bright idea about a food product? Do you have a family recipe but just do not know how to make it into a retail product?
The Michigan State University Product Center is here to offer services for Michigan agricultural entrepreneurs/businesses. Counselors around the state, and Michigan State University Extension Educators can help that idea shine bright into a real physical business. Join Becky DeYoung and Alondra Alvizo, the MSU Product Center counselors for SE Michigan, for a monthly zoom meeting to learn about the Michigan food world as seen through their eyes. They will educate you on the MSU Product Center, the services offered, and how to join as clients. This is a pilot program to answer questions and introduce attendees to field inspectors from the Michigan Department of Agriculture & Rural Development. Tracy Keltner, Senior Food Safety Inspector from the Michigan Department of Agriculture & Rural Development's Food & Dairy Division will be the November 2020 guest to answer your burning questions about licensing and selling in Michigan.
The cost is $25.00 for this introductory class. If you decide to continue on your journey, you will be given a coupon code of $25.00 to offset the full Product Center client application fee of $50.00.
Related People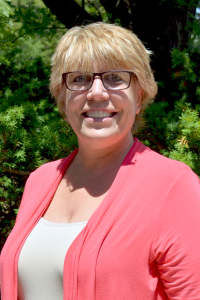 Becky DeYoung
bdeyoung@msu.edu
---