Bug Bites: an Online Seminar Series on Greenhouse Biocontrol - Oct. 13
October 13, 2020 1:00PM - 11:03AM
Online
---
Contact: Jeremy Jubenville
FREE WEBCAST SERIES!
Bug Bites! is a series of five short online seminars by industry experts on specific topics in greenhouse biocontrol.

These sessions are designed to be intermediate-level discussions. Speakers will assume that participants have some familiarity with common greenhouse pests and biological control agents.

Please note that expert-level knowledge is not required. Beginning practitioners will certainly find value and are encouraged to attend.

Participants will have the option to tune in to the live webinar or stream the recording on-demand afterwards. There is no charge for the webinar series but those interested do need to register.


October 6 11 a.m. Poinsettia IPM in Ontario
Presenter: Dr. Sarah Jandricic (Ontario Ministry of Agriculture)
Sarah Jandricic currently serves as Greenhouse Floriculture Integrated Pest Management (IPM) Specialist for the Ontario Ministry of Agriculture, Food and Rural Affairs (OMAFRA). Her past research efforts involved non-consumptive effects of predatory mites on western flower thrips, biological control of aphids with Aphidoletes aphidimyza, and the feasibility of integrating rove beetles into IPM programs. Sarah is also one of the co-authors of ONFloriculture, a weblog with technical information for Ontario greenhouse floriculture growers.


October 13 1 p.m. Establishing Aphidoletes and aphid parasitoids
Presenters: Kelly Vance, Erik van der Sluys (Beneficial Insectary)
Kelly Vance is the IPM Technical Lead at Beneficial Insectary in Redding, CA. He has years of experience as a grower and IPM Manager in the ornamental horticulture industry. Kelly and his team work directly with growers to help them develop and maintain biological pest control programs in any type of crop.

Erik van der Sluys is an IPM Specialist with Beneficial Insectary. Erik has experience managing pests in a wide range of crops, including food crops and ornamentals.


October 20 11 a.m. Quality checks and post-delivery handling
Presenter: Chris Anzell (Koppert Biological Systems)
Chris Anzell is a technical representative for Koppert Biological Systems, a world-wide supplier of biological control agents and other beneficial organisms.
Chris is based in Howell, MI and provides consultation services to growers to Michigan and surrounding states.


October 27 11 a.m. Biopesticide integration: strategy & economic considerations**
Presenter: JJ Klimp (Hidden Leaf Greenhouse)
John "JJ" Klimp is the owner and operator of Hidden Leaf Greenhouse, a commercial horticulture operation in Kalamazoo, MI. JJ has years of experience using biological control agents to manage pests in commercial greenhouses. JJ is locally recognized for his strategic use of biopesticides to optimize program efficacy and significantly reduce overall program costs.

**JJ's presentation is sponsored by Plant Products, a full-service supplier of pest control and other consumable products to the greenhouse, turf, nursery, and specialty horticulture industries in Canada and the USA. We thank them for their continued support of MSU Extension educational programming.

November 2 1 p.m. Effective fungus gnat and shore fly suppression with beneficial organisms
Presenters: Saul Alba, Greg Bryant (Beneficial Insectary)
Saul Alba & Greg Bryant are IPM Specialists with Beneficial Insectary. Saul has experience working in a variety of different agricultural crops, including wine grape operations and mushroom production facilities. Greg has an educational background in zoology and entomology and works with growers to manage pests in a wide range of crops.
Related People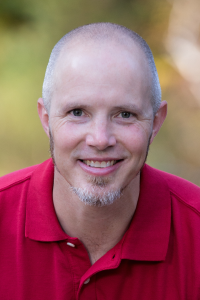 Jeremy Jubenville
jubenvi3@msu.edu
---