Building Early Emotional Skills (BEES) for Parents
August 14, 2019 - September 4, 2019 Wednesdays 8/14, 21, 28 & 9/4 6:30 p.m. - 8:30 p.m.
Otsego United Way 116 E 5th St, Gaylord, MI 49735
---
Contact: Danielle Melching
The BEES Program is designed to provide parent education and critical support to parents of children newborn to age 3. BEES Program participants learn key parenting skills and early childhood development information, as well as find friendships and grow community support. Activities will reduce parenting stress, increase the child's social and emotional competencies, and increase the quality of parental management and the modeling of emotions.
Registration
Pre-Registration is required for this event. Please make sure that each individual attending registers separately. Please register by Wednesday August 7, 2019.
Questions
Contact Danielle Melching at (231) 624-8090 or melchin4@msu.edu. Accommodations for persons with disabilities may be requested by contacting Danielle Melching at (231) 624-8090 or melchin4@msu.edu by Wednesday July 31, 2019 to make arrangements. Requests received after this date will be fulfilled when possible.
MSU is an affirmative-action, equal-opportunity employer, committed to achieving excellence through a diverse workforce and inclusive culture that encourages all people to reach their full potential. Michigan State University Extension programs and materials are open to all without regard to race, color, national origin, gender, gender identity, religion, age, height, weight, disability, political beliefs, sexual orientation, marital status, family status or veteran status. Issued in furtherance of MSU Extension work, acts of May 8 and June 30, 1914, in cooperation with the U.S. Department of Agriculture. Jeffrey W. Dwyer, Director, MSU Extension, East Lansing, MI 48824. This information is for educational purposes only. Reference to commercial products or trade names does not imply endorsement by MSU Extension or bias against those not mentioned
Get Directions
Related People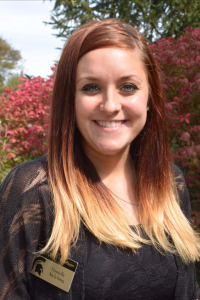 Danielle Melching
231-627-8815 ext 817
melchin4@msu.edu